Podcast: Play in new window | Download (Duration: 16:20 — 22.4MB) | Embed
The Art of Podcast Scriptwriting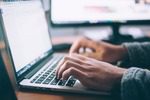 Explore the process of scripting podcast episodes, whether you opt for fully scripted, semi-scripted, or improvised formats. We're getting into the heart of the medium, where words transform into engaging narratives, informative discussions, and captivating stories. Whether you're a seasoned podcaster looking to refine your scripting skills or a newbie eager to learn the ropes, this episode is your guide to mastering the craft of podcast scriptwriting.
Today's Hosts: Todd Cochrane and MacKenzie Bennett
From meticulously planned to exhilarating spontaneity.
The Art of Podcast Scriptwriting
What is Podcast Scriptwriting?
Define podcast scriptwriting and its role in crafting engaging episodes: An outline or sketch or much more of what your episode will include.
Similar to show notes ahead of time, but all depends on the person.
Flexible podcast formats: fully scripted, semi-scripted, improvised.
Benefits of Fully Scripted Podcasts:
Scripting enhances content clarity and structure.
Peace of mind for the host.
Detailed knowledge of the topic, become an expert to the audience.
Semi-Scripted Podcasts: Finding the Balance:
The middle ground between fully scripted and improvised formats.
When and why podcasters might choose semi-scripted approaches.
Maintain spontaneity while using scripts.
The Art of Improvisation:
The world of improvised podcasting.
Some find they do best here with a trusted co-host.
Scriptwriting Tips and Best Practices:
Use templates, try different script types and choose what works best for you.
Structuring episodes, creating engaging hooks, and maintaining audience interest.
Listener Questions and Feedback:
Address questions or comments from listeners related to scriptwriting.
Encourage audience engagement and interaction.
Scriptwriting Challenges and How to Overcome Them:
The internet is a great way for overcoming writer's block, monotony, or creativity hurdles.
Don't discount day to day life to provide you with everything you may need.
Closing Thoughts:
Experiment with different scriptwriting approaches.
Remember to tailor your episodes to your podcast's unique style and audience preferences.
Be sure to create engaging content that educates, entertains, and inspires your listeners, all done with great podcast scriptwriting.
---
The best place for support with any Blubrry product or service is our ticket system. Tickets give the whole team access vs. direct emails or calls.
Fill out our listener survey at surveys.blubrry.com/podcastinsider.
Hosting customers can schedule a one-on-one call with Todd or a tech checkup with Mike.

todd@blubrry.com and mike@blubrry.com