Podcast: Play in new window | Download (Duration: 29:15 — 40.2MB) | Embed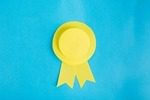 Awards season has almost come and gone in podcasting. A handful of different awards shows have occurred recently, and we share the podcast winners of the past week. Mike and MacKenzie sit down to discuss the sale of and potential sale of a few podcast networks, the audience changes over time for those at the top and more on today's episode.
Thanks for joining us on this episode of Podcast Insider. Looking to be a guest on the show? Let us know. Emails are listed at the bottom of show notes.
News
Best Practice 
Let your guest speak. Having a guest on your podcast is a privilege, you've worked to find them, set this up, and supposedly value them; let them speak uninterrupted on your show to shine for your guests.
Blubrry News
Blubrry Pro Tip
Alumni Match-making
Question of the Week
Question: Is it ok to have a scattered release schedule when I am first starting my podcast, until I get my footing? Say for about two months.
Answer: Yes, it can be "OK" but is it the best way? Not really. The consistency is what allows people to build you into their regular schedule. Over time, it gets more important as more and more people discover your show and your schedule.
Got a question you'd like us to answer on the show? Drop an email to mike@blubrry.com (audio, text, video) and we may use it. You can also post a question on the Blubrry Podcasting Facebook group.
The best place for support with any Blubrry product or service is our ticket system (https://blubrry.com/support/). Tickets give the whole team access rather than direct emails or calls.
Coming to you this week from Mike Dell's World Studio in Traverse City, Michigan & MacKenzie's undisclosed location in Columbus, Ohio. Produced by the Blubrry Pro-Production team.
Fill out our listener survey at surveys.blubrry.com/podcastinsider
Schedule a one-on-one with Todd (hosting customers only). Email todd@blubrry.com
Schedule a tech checkup with Mike (hosting customers only). Email mike@blubrry.com
Send us your podcast sticker and a self-addressed stamped envelope (SASE) and we will send you a Blubrry care package.
Our mailing address:
Blubrry – MacKenzie
150 E. Campus View Blvd. #180
Columbus, Ohio 43235