Podcast: Play in new window | Download (Duration: 45:37 — 62.6MB) | Embed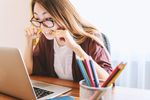 Summer is coming to a close (in America at least) and here at Blubrry we think that podcasts are under utilized by educators. Podcasts are an amazing component of education and all kinds of learning. We encourage educators of any kind to look into podcasting, including private podcasting. We also talk about podcast guests paying to be on shows, Soundcloud and more.
Thanks for joining us on this episode of Podcast Insider. Looking to be a guest on the show? Let us know. Emails are listed at the bottom of show notes.
News
Best Practice
Podcasting is most likely under utilized in the classroom.
As the school year starts up again, we urge teachers or instructors of all kinds to use podcasting alongside their in person lessons and courses. For those worried about content being released to the general public, our private podcasting is a great solution to satisfy your team's needs.
Blubrry News
More releases coming next week and we'll see you at Podcast Movement the week after that
Blubrry Pro Tip
The unsung hero of podcast equipment
Interview
Kimberly Cain
Podcasts – The Naked Vibes Show and Deeper Connections from The Daily Motivator
Contact Kimberly
Question of the Week
Question: From Kurt – After I publish an episode, is it possible to make a change to that episode file and swap the files without messing up the analytics for that episode?
Answer: Yes, make your edits on the file and name it exactly the same as the original file. Then, re-upload the file to Blubrry and you will be all set. The new version of the file will replace the old one on the server.
Note: It may take a while for the CDN cache to clear and start playing the new version of the file.
Got a question you'd like us to answer on the show? Drop an email to mike@blubrry.com (audio, text, video) and we may use it. You can also post a question on the Blubrry Podcasting Facebook group. 
The best place for support with any Blubrry products/services is our ticket system (https://blubrry.com/support/). Tickets give the whole team access rather than direct emails or calls.
______________
Coming to you this week from the New Media Production Studio in Coldwater, Michigan & Mike Dell's World Studio in Traverse City, Michigan.  Produced by the Blubrry Pro-Production team. 
NEW! Fill out our listener survey at surveys.blubrry.com/podcastinsider 
Schedule a one-on-one with Todd (hosting customers only). Email todd@blubrry.com

Schedule a tech checkup with Mike (hosting customers only). Email mike@blubrry.com

Send us your podcast sticker and a self-addressed stamped envelope (SASE) and we will send you a Blubrry care package.
Our mailing address is:
Blubrry – MacKenzie
150 E. Campus View Blvd. #180
Columbus, Ohio 43235