Podcast: Play in new window | Download (Duration: 24:57 — 34.3MB) | Embed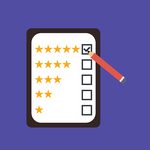 Industry studies and surveys are giving insights into podcast creators and listeners. Todd and Mike discuss a few that came out recently and some that will come out soon.  They also talk about new feature coming to Blubrry soon! (Media Kits!)
Thanks for joining us on this episode of Podcast Insider. Looking to be a guest on the show? Let us know. Emails are listed at the bottom of show notes.
News
Best Practice:
Do not be afraid to try new things on your show. 
This can keep both you and your listeners interested.
Mix up the format from time to time (one thing at a time)

Try a new segment
Mix up the order of segments

Video

Go live on Facebook, YouTube or Twitter
Do a video version of your show
This could be bonus content you can refer to in your audio show

New Artwork

Freshen up the artwork from time to time
Maybe use episode images
Blubrry News
Blubrry Pro Tip:
Podcast Networks *Beware!
Question of the Week:  How do I check to make sure everything is working when I publish an episode?  I want to make sure my episode updates on Apple, Spotify and the rest of the apps.
Answer:  This is what I do personally and recommend to our clients.
After Publishing, Clear any caching on your website (if you are publishing on a WordPress site)
Hit PLAY on the player in your post.  Go to your post as a normal human would and simply hit play.  If you hear your show start, it's been posted correctly.
Load your RSS feed address in the chrome browser.  I know, in most cases it looks like a bunch of code (which it is), but if it loads up and doesn't hang up or give you some sort of error, it's good.
Go to castfeedvalidator.org
Got a question you'd like us to answer on the show? Drop an email to mike@blubrry.com (audio, text, video) and we may use it. You can also post a question on the Blubrry Podcasting Facebook group.
The best place for support with any Blubrry products/services is our ticket system (https://blubrry.com/support/). Tickets give the whole team access rather than direct emails or calls.
______________
Coming to you this week from New Media Production studio in Coldwater, Michigan, and Mike Dell's World Studio in Traverse City, Michigan.  Produced by the Blubrry Pro-Production team.
NEW! Fill out our listener survey at surveys.blubrry.com/podcastinsider 
Schedule a one-on-one with Todd (hosting customers only). Email todd@blubrry.com
Schedule a tech checkup with Mike (hosting customers only). Email mike@blubrry.com
Send us your podcast sticker and a self-addressed stamped envelope (SASE) and we will send you a Blubrry care package.
Our mailing address is:
Blubrry – MacKenzie
150 E. Campus View Blvd. #180
Columbus, Ohio 43235