Podcast: Play in new window | Download (Duration: 26:30 — 36.4MB) | Embed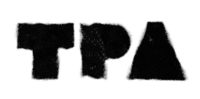 Just recently announced, there are eight new Podcast Academy board members. If you're a member you can meet them on April 19 to learn what they've been working on the past year. Reminder, podcasters and those who work in the podcast industry can become a member of The Podcast Academy. We also get into Spotify profit speculation, narrow podcasting and more.
Thanks for joining us on this episode of Podcast Insider. Looking to be a guest on the show? Let us know. Emails are listed at the bottom of show notes.
News
The Podcast Academy has announced its newly-elected members of the Board of Governors. They are:

Chirag Desai

(Founder, Amaeya Media);

Steve Wilson

(Chief Strategy, QCODE);

Valentina Kaledina

(Director of Business Development, Castbox);

Ami Thakkar

(Host, Tuckered Out),

Ilana Susnow

(Head of Marketing and Audience Development, PodcastOne);

Daniel J Lewis

(Host, The Audacity to Podcast and founder, My Podcast Reviews);

Martha Little

(Editor, Audible); and

Becky Celestina

(Content Partnerships, Acast). If a member, you can

meet the board

on Apr 19.
Snipit.fm is a new short-form podcast network 
Gilbert Gottfried, Comedian, Actor, Podcaster, died at 67 after a long illness. (

Gilbert Gottfried's Amazing Colossal Podcast

) 
Best Practice
Repeat the important points
It's beneficial to include a call-to-action in your show notes, but also in the audio content. Just like people need to hear an advertisement multiple times before they move forward with a decision, the same goes for retaining information from your podcast. Repeat the important points to your listeners for better retention.
Blubrry News
PowerPress 9.0.1 is out with a quick hot fix. Version 9.0.2 is coming soon.
Blubrry Pro Tip
Narrow Podcasting Book Sample
Question of the Week
From Kendra on Facebook
Question: I'm really loving the new "Impactful Play" information on Blubrry. Are there any averages of this statistic? Trying to understand what is a good metric and goal for this number is.
Answer: At this time we do not have an average we can share. Each show is different and as long as you don't have a huge percentage dropping out before 75%, you are likely good. You have to look at that and decide if something you are doing in the content is causing a drop out earlier. 
Got a question you'd like us to answer on the show? Drop an email to mike@blubrry.com (audio, text, video) and we may use it.
The best place for support with any Blubrry products/services is our ticket system (https://blubrry.com/support/). Tickets give the whole team access rather than direct emails or calls.
______________
Coming to you this week from the New Media Studio in Coldwater, Michigan & Mike Dell's World Studio in Traverse City, Michigan. Produced by the Blubrry Pro-Production team.
NEW! – Fill out our survey at surveys.blubrry.com/podcastinsider 
Schedule a one-on-one with Todd (hosting customers only). Email todd@blubrry.com

Schedule a tech checkup with Mike (hosting customers only). Email mike@blubrry.com

Send us your podcast sticker and a self-addressed stamped envelope (SASE) and we will send you a Blubrry care package.
Our mailing address is:
Blubrry – MacKenzie
150 E. Campus View Blvd. #180
Columbus, Ohio 43235