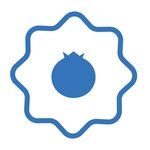 If you've been keeping up with our newsletter, social media, company show Podcast Insider, etc., you know that we've been working on some major revisions to our dashboard, services and more this past year. The affiliate program is no different: We changed how some things work, for the better.
Major Changes:
Your promo code, aka the deal, is now for two months of free hosting

The Pro Hosting subscription is now included

Statistics are no longer included

It features a new dashboard and onboarding for all users

Two Months Free
First things first, your promo code now allows users to receive two months of service free! Instead of one month free on you (or us depending on how you look at it), customers purchasing new subscriptions will receive two months of service for free. This does change how long it takes you to earn commission. You earn commission four months after they originally (two months free, two paid) purchased it. Shout the good news to your potential podcaster audience!
Pro Hosting
Our Pro Hosting is now available to order directly from our website, no company sales team involved. Pro hosting requires a $100 setup fee when signing up; your promo code now waives that fee for customers. If you remember, the annual bonus is attributed to the gross sales overall. For this service, a monthly $100 fee will be put toward the total gross sales that determine your annual bonus.
New Onboarding
Onboarding has never been easier, which means users who sign up are more likely to stay and continue on with their subscription. So, you're more likely to consistently earn commission out of the sale.
Statistics
At $5 a month, our Standard Statistics are no longer included as part of the affiliate program. Advanced Stats are included with our new Advanced Hosting plans – remember that when selling the Advanced hosting. At a low entry cost, we assure you that this removal will not significantly affect any affiliate sales.
Keep in mind that we just released a new stats dashboard, which is a wonderful selling point for all of our hosting plans, especially the Advanced plans as it includes Impactful Play data. We tackled an entire user interface and experience with this update and it's a game changer for those interested in learning more about their audience and how they can grow their podcast.
Upcoming Webinar
If you're just getting started or want a refresher, we'll be hosting a webinar reviewing:
Talking points on all of our services – Standard, Advanced and Pro Hosting

Annual bonuses

Tips on selling

How to grow with Blubrry

Join us Wednesday, March 30 at 2PM EST and register here.