Podcast: Play in new window | Download (Duration: 25:45 — 35.4MB) | Embed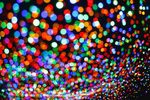 We suggest you resist the urge to skip episode releases in December and to instead continue podcasting through the holidays. We don't plan on taking any weeks off for December and will continue with our normal publishing schedule.
Thanks for joining us on this episode of Podcast Insider. Looking to be a guest on the show? Let us know.
News
Best Practice
Promote future episodes with a preview at the end of your current episode
Blubrry News
Blubrry Pro Tip
Do not take a break over the holidays! 
Question(s) of the Week
Question: How can I easily schedule guests for my show without multiple emails back and forth to find a good time for both or more people?
Answer: We highly recommend using some scheduling software, service, etc. We use Calendly for scheduling guests for this show as well as some client consults. It's much easier for everyone involved and professional. Here is a list of recommendations.
______________

Got a question you'd like us to answer on the show? Drop an email to mike@blubrry.com (audio, text, video) and we may use it.
The best place for support with any Blubrry products/services is our ticket system (https://blubrry.com/support/). Tickets give the whole team access rather than direct emails or calls.
______________
Coming to you this week from the New Media Studio in southern Michigan and the Blubrry Studio in Columbus Ohio. Produced by the Blubrry Pro-Production team.
Schedule a one-on-one with Todd (hosting customers only). Email todd@blubrry.com

Schedule a tech checkup with Mike (hosting customers only). Email mike@blubrry.com


Send us your podcast sticker and a self-addressed stamped envelope (SASE) and we will send you a Blubrry care package.
Our mailing address is:
Blubrry – MacKenzie
150 E. Campus View Blvd. #180
Columbus, Ohio 43235