Podcast: Play in new window | Download (Duration: 25:49 — 35.5MB) | Embed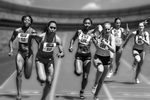 This week began a whole slew of end of the year lists, commemorating the beginning of the end of 2021, and podcasts lists were no different. Both Apple and Spotify revealed their most popular shows for listeners for the year of 2021. Infinite Dial released their findings on podcasting and media consumption, based in the UK. Students, don't miss out on NPR's annual podcast challenge and then tune into your childhood roots with the Bugs Bunny and Daffy podcast.
Thanks for joining us on this episode of Podcast Insider. Looking to be a guest on the show? Let us know.
News
Best Practice
File names
Artwork file names

Media file names

Best practice


No spaces. Letters, numbers and dashes only.

Only numbers or letters at the end of the file name.

No periods in the file name OTHER than the .mp3 or .jpg.

Media File Example: PCI-2021-12-2.mp3 or pci271.mp3
Artwork file example: PCI1400.png or pci3000.jpg
Blubrry News
Blubrry Pro Tip
Are You Taking Full Advantage of Your Podcast Asset
Question(s) of the Week
Question: How long should I spend on my podcast episodes?
Answer: As long as you want. However long you feel is necessary to put out the level of quality you have in mind. I have heard 4:1. If you do a 1 hour long show, you could spend up to 4 hours working on it (prep, recording, editing and promotion, etc.).
______________
Got a question you'd like us to answer on the show? Drop an email to mike@blubrry.com (audio, text, video) and we may use it.
The best place for support with any Blubrry products/services is our ticket system (https://blubrry.com/support/). Tickets give the whole team access rather than direct emails or calls.
______________
Coming to you this week from the New Media Studio in southern Michigan and Mike Dell's World Studio in northern Michigan. Produced by the Blubrry Pro-Production team.
Schedule a one-on-one with Todd (hosting customers only). Email todd@blubrry.com

Schedule a tech checkup with Mike (hosting customers only). Email mike@blubrry.com


Send us your podcast sticker and a self-addressed stamped envelope (SASE) and we will send you a Blubrry care package.
Our mailing address is:
Blubrry – MacKenzie
150 E. Campus View Blvd. #180
Columbus, Ohio 43235