Podcast: Play in new window | Download (Duration: 54:34 — 74.9MB) | Embed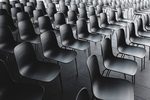 As we prepare to head to Podcast Movement in a few short weeks, we go over some tips whenever you attend podcast trade shows. While very fun, informative and invigorating, conferences can also be extremely tiring and perhaps not turn out to be what you hoped for. Tune in to hear what you should do to get the most out of any conference or trade show you attend.
News
Best Practice: Trade shows
Drink lots of water. You wont' regret it.


Pick your sessions you want to go to before the show starts.

Pick an alternative just in case the one you want to see is not what you thought it was.


Most of the networking happens after-hours or in the hallways or on the show floor, not in the sessions.

Have fun but don't drink too much.

Take notes or get business cards (if they use them) from people you meet.

Visit the booths on the show floor, you might learn something new.


Visit the small venders as well. Someday, they might be big and you may have made a good contact.
Blubrry News
Recent Blog Post: Do you really need a co-host? By Meryl Klemow.

PowerPress 8.5.7 was released this week. Mostly bug fixes for our network features.

Todd is speaking live at Podcast Movement (twice). If you are going to be there, check it out!

Mike will be speaking at Podcast Movement on the virtual track: "Why you need a website for your podcast". Even if you can't go to Nashville next month, check out the virtual version.

Blubrry Pro Tips
Preparing Your Guests by Kate from The Blubrry Pro team. Find the prep list on their website.
Interview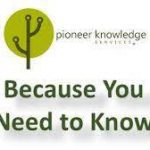 Edwin K. Morris Because You Need to Know Podcast
Twitter
LinkedIn
Pioneer Knowledge Services
Question(s) of the Week
Question: I want to stop podcasting. Do I have to pay my podcast host to keep my episodes online?
Answer: Yes, Blubrry and most other hosts will remove your episodes after you cancel your hosting plan. It's just like the electric bill, you still have a minimum payment even if you never turn on a light that month. In podcast hosting, you have to keep the plan open to keep the files stored online. Most hosts (Blubrry included) allow you to switch to the lowest plan and ALL your back episodes will stay online.
______________
Got a question you'd like us to answer on the show? Drop an email to mike@blubrry.com (audio, text, video) and we may use it.
Be sure to follow or subscribe to the companion show to this one, Podcast Help Desk where Mike goes a little deeper into the geeky and techy side of podcasting.
https://www.podcasthelpdesk.com
______________
The best place for support with any Blubrry products/services is our ticket system (https://blubrry.com/support/). Tickets give the whole team access rather than direct emails or calls.
______________
Promo code INSIDER for a free month at Blubrry.com
Coming at you this week from Blubrry Studios in northern and southern Michigan. Produced by the Blubrry Pro-Production team.
Schedule a one-on-one with Todd (hosting customers only). Email todd@blubrry.com

Schedule a tech checkup with Mike (hosting customers only). Email mike@blubrry.com


Send us your podcast sticker and a self-addressed stamped envelope (SASE) and we will send you a Blubrry care package.
Our mailing address is:
Blubrry – MacKenzie
150 E. Campus View Blvd. #180
Columbus, Ohio 43235