Podcast: Play in new window | Download (Duration: 37:56 — 52.1MB) | Embed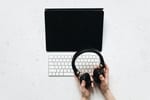 As a podcast hosting company, we know the finer details of how podcasting works and the importance of the technical side of podcasting, first and foremost the RSS feed. That's why this episode we brought in Angelo Mandato, Blubrry's CIO, for a Meet the Team segment, where he and Mike dive into the ways in which even those not technically advanced can help keep their podcast in tip top shape.
Thanks for joining us on this episode of Podcast Insider. Looking to be a guest on the show? Let us know.
No live recording included this episode.
News:
Apple's new podcast subscription service is available (latest iOS).

Apple has changed out 'following' (formerly subscribing) works. It no longer updates directly from the RSS feed to the user's phone. The feed has to update in Apple's directory before a new episode will be downloaded to the user. A fundamental change! This can cause several hour delays after publishing. We will do some testing to see exactly how this works and what it means for the podcaster.

PodPing, a new project to help apps update podcast episodes quicker. Watch live updates here:

https://podping.watch



Best Practice:
Keep your site up-to-date and free of extras.
Always update your plugins and themes

And, always update WordPress

Remove any unused plugins

Brass tacks, keep everything up-to-date and remove any unused plugins and themes to keep everything clean on your site. There is no need to bog it down with additional plugins, etc. Staying up-to-date also keeps you from being hacked by a known flaw in outdated plugins or themes.
Blubrry News:
Join us for two webinars on June 2nd


Category Podcasting at 1pm EST – register here

Podcast Channels at 2pm EST – register here

Interview: Angelo Mandato
Meet the team – Angelo Mandato, CIO Blubrry
Question(s) of the Week
Question: I'm using Cloudflare on my website. CastFeed Validator tells me that Cloudflare may cause issues with podcasting. Why is that?
Answer: Web Application Firewall services (WAF) can inadvertently block podcasting apps and should be avoided for podcast websites. CastFeedValdiator, a free podcast validation service by Blubrry Podcasting, identifies these potential issues that can cause harm to podcasts' distribution and prevent users from playing episodes.
______________
Be sure to subscribe to the unofficial companion show to this one, Podcast Help Desk where Mike goes a little deeper into the geeky and techy side of podcasting.
https://www.podcasthelpdesk.com
______________
If you have a question you would like us to answer on the show, drop an email to mike@blubrry.com  (Audio or text or even video if you want) and we may use it on the show.
The best place for support with any Blubrry products/services is our ticket system (https://blubrry.com/support/). Sending a ticket gives the whole team access to the question rather than direct emails or direct phone calls.
______________
Promo code INSIDER for a free month at Blubrry.com
Coming at you this week from Blubrry Studios in northern and southern Michigan. Produced by the Blubrry Pro-Production team.
Schedule a one-on-one with Todd (hosting customers only). Email 

todd@blubrry.com

Schedule a tech checkup with Mike (hosting customers only). Email 

mike@blubrry.com

Send us your podcast sticker and a self-address stamped envelope (SASE) and we will send you a Blubrry care package.
Our mailing address is:
Blubrry – MacKenzie
150 E. Campus View Blvd. #180
Columbus, Ohio 43235