Podcast: Play in new window | Download (Duration: 24:24 — 33.5MB) | Embed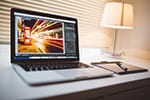 Podcast artwork is often times the first thing potential listeners will see before they even hear anything. It's an opportunity you don't want to mess up as a podcaster, so we've got some tips on how to make the best and don't hinder yourself.
And it's getting to that time of year when everyone releases their predictions for the coming year and wrap-ups of the past 12 months, Todd and Mike went over some of them in this episode.
Thanks for joining us on this episode of Podcast Insider. Looking to be a guest on the show? Let us know.
Recorded live from two well-separated and socially distanced podcast studios in northern and southern Michigan; here's Podcast Insider.
News:
Best Practice:  Podcast Artwork
Image Size (pixels): Must be 1400x1400px and no larger than 3000x3000px

File Size (mb): No more than 500kb (.5mb) in file size

Filename: Letters, numbers, underscores, or dashes only. No spaces in filenames!

Content: Make sure that your image looks good at about 1 inch by 1 inch (2.5cm). That is the size most people will see, on a mobile device. If there is fine text, it won't be readable when sized down that far.

Blubrry News:
PowerPress 8.4.6 released because of a PHP update and WordPress update.

Tell a better story on your podcast, from our blog.

Tiana from The Part-Time Jungle was our Instagram giveaway winner. She won herself an ATR2100x-USB microphone.

You can now submit your show to JioSaavn, India-based music and podcast streaming app, via the Blubrry Podcaster Dashboard.

Starting next week, Podcast Help Desk, Mike's podcast about podcasting, will start 2 short episodes weekly (Wednesday and Saturday). Podcast Help Desk is the unofficial companion podcast to Podcast Insider. A place to dig a bit deeper in the geeky technical subjects for podcasters and to answer listener questions. Check it out at

PodcastHelpDesk.com

.

Question(s) of the Week:
Question: I've noticed that my show notes in iTunes podcast player do not have the URLs hyperlinked. Is this normal? Or is there a setting I have to change?
Answer: Apple Podcasts will show links, but only if the person that is looking is already subscribed in Apple Podcasts and is looking in their Library.
BONUS: Best Practice for show notes in PowerPress/WordPress:
First, in the reading menu of WordPress Settings (plain settings in the sidebar) select full text where it says "For each post in a feed, include" select "Full Text", save changes.
Second, if you are using Classic Editor, in the post editor, click "Screen Options" and check the box for Summary. If you are using the Block editor, click the little 3 dot icon in the upper right, select Settings, and make sure the Summary box is checked.
Then, when you work on a post, type out your formatted show notes in the big text box, the main content area of the post. Put a summary (a few lines describing the episode) in the summary box.
NEW! If you have a question or feedback, head to "Leave a voicemail" in episode show notes from PodcastInsider.com. Record your question and we may answer it on the show.
_______________________
Promo code INSIDER for a free month at Blubrry.com
Coming at you this week from Blubrry Studios in northern and southern Michigan. Produced by the Blubrry Pro-Production team.
Schedule a one-on-one with Todd (hosting customers only). Email 

todd@blubrry.com

Schedule a tech checkup with Mike (hosting customers only). Email 

mike@blubrry.com

Send us your podcast sticker and a self-address stamped envelope (SASE) and we will send you a Blubrry care package.
Our mailing address is:
Blubrry – MacKenzie
150 E. Campus View Blvd. #180
Columbus, Ohio 43235