Podcast: Play in new window | Download (Duration: 56:15 — 77.2MB) | Embed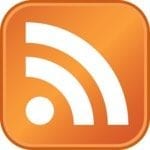 It's worthwhile to have a podcast host that implements new features in a timely manner, for instance, new tags that seem minor can have significant importance to podcast RSS feeds.
Filling in for Todd this week, MacKenzie and Mike discuss the Podcast Academy awards, just what is going on currently with Podcast Index and elements of RSS, new information from Google Podcasts Manager and more.
Looking to improve your SEO? We recently wrote about how to make the best of podcast SEO, in a few easy ways. Thanks to Stacey for being a Blubrry customer and chatting with Todd.
Thanks for joining us on this episode of Podcast Insider. Looking to be a guest on the show? Let us know.
Recorded live from two well-separated and socially distant podcast studios in northern and southern Michigan; here's Podcast Insider.
News:
Best Practice:
SEO for Podcasters? YES! Learn some tips here.
Blubrry News:
Interview:
 Stacey Mack  – Grateful Badass
Blubrry podcasters, let us interview you for the show! Tell your story of podcasting right here on Podcast Insider. Email Todd@blubrry.com, Mike@blubrry.com or MacKenzie@blubrry.com.
Support:
Caching on your website




Not related to browser caching

Happens on your web server

Can cause your feed not to update

Can cause any website changes to not show up right away


There are lots of caching systems. Ask your web hosting provider to explain how to clear, purge, delete, empty or otherwise delete the cache after you work on your site or publish a post (most of them will clear automatically).
Connect with Stacey here…
Promo code INSIDER for a free month at Blubrry.com
Coming at you this week from Blubrry Studios in Columbus, Ohio and Northern Michigan. Produced by the Blubrry Pro-Production team.
Schedule a one-on-one with Todd (hosting customers only) Email todd@blubrry.com
Schedule a tech checkup with Mike (hosting customers only) Email mike@blubrry.com
Send us your podcast sticker and a self-address stamped envelope (SASE) and we will send you a Blubrry care package.
Our mailing address is:
Blubrry – MacKenzie
150 E. Campus View Blvd. #180
Columbus, Ohio 43235