Podcast: Play in new window | Download (Duration: 1:03:18 — 86.9MB) | Embed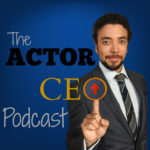 Choosing a title for a podcast is not always an easy thing to do, but it is an important part of a podcast. A crucial step in starting your podcast or any kind of rebranding, Todd and Mike provide some tips for podcasters to use when making this decision.
Keep up to date on podcasting events, including some happening very soon.
Thanks to Mike Moreno for joining Todd to talk about his podcast.
Thanks for joining us this episode of Podcast Insider. Looking to be a guest on the show? Let us know.
Recorded live from two well-separated and socially distant podcast studios in northern and southern Michigan; here's Podcast Insider.
News:
Happy Birthday, Adam Curry, the Podfather

Overcast adding "security" notices for podcasts.

International Podcast Day is at the end of the month, September 30th. We're the main sponsor.

Radio Days Europe's Podcast Day Online takes place October 26th.

Is Spotify requiring HTTPS on media files? Quote from Podnews.net newsletter yesterday: "Spotify is now rejecting new podcasts served with an http (non-secure) audio addresses, according to emails seen by Podnews. Audio served using http rather than https also doesn't play in Chrome on embedded players. Apple Podcasts expressed a preference for https

back in May 2018

, but have not yet insisted on it."

Listening to podcasts a half-hour longer because of the pandemic? Edison put out this short video: 

https://youtu.be/14xzAUXvB-c



A new newsletter called "Sounds Profitable" from Podnews.

Best Practice:
Titling your podcast
Be careful that you are not using something in your title that is trademarked. 

What is a good title for a podcast?

Shorter titles are generally better

Unique titles are best (Do a search for the title you are thinking about using)

Do not stuff titles with keywords.

Make it easy to spell and pronounce

Maybe see if it means something totally different in other languages.  (Not sure how to do that exactly)

Blubrry News:
DragonCon presentation Todd @ 6pm EST

Another PowerPress update – 8.3.7 is the latest

Blog post: Guerrilla Podcast Marketing.

Affiliates have been paid, so check your PayPal just in case. And as always, affiliates can check their progress in the affiliate section of the Podcaster Dashboard.

Interview:
The Actor CEO –  Mike Moreno – Actorceo.com
Blubrry podcasters, let us interview you for the show! Tell your story of podcasting right here on Podcast Insider. Email Todd@blubrry.com, Mike@blubrry.com or MacKenzie@blubrry.com.
Support:
Rebranding?  Changing the title and artwork for your show.


In PowerPress settings > feeds > feed settings > "Show Title"

Artwork in the "Podcast Artwork" menu of the feed settings in PowerPress

In Blubrry Publisher > Podcast Settings > Title

Artwork in the "iTunes Artwork" menu in Podcaster Dashboard

24-72 hours to update on the Syndication Points (faster if you publish an episode)


Changing the Account email at Blubrry (We have to do it for you)


Sign in at blubrry.com

Go to blubrry.com/contact and request the change

We can't do it over the phone because there is no way to know if it's really you making the request.


More about the Blubrry way. Recently we had a customer that is being de-platformed from a different company. We are helping him stay online with his show. He has been doing it the Blubrry way all along and couldn't be de-platformed (for long).
Connect with Mike Moreno here…