Know Your Dashboard: Support
Know Your Dashboard is an ongoing series of in-depth looks at the features of your Blubrry Podcaster Dashboard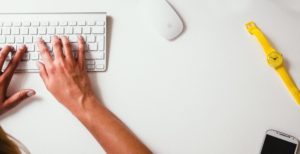 It seems appropriate that the final installment in our Know Your Dashboard series is about the Support section of the Blubrry Podcaster Dashboard. We all need a little help sometimes, and the Support section is the place to go when you have questions about Blubrry services. Here's a rundown of what you'll find in the Support section:
Support Docs: This link leads to a useful list of resources for everything from Blubrry's PowerPress plugin to Blubrry Stats, and more. There are also guidelines for how to contact Blubrry support directly if you can't find the answer to your questions anywhere else.

Consulting: Follow this link to learn how Blubrry can help you with things like specialized one-on-one guidance  or custom development work. Note: consulting arrangements are not required in most cases to get direct help from Blubrry support.

Contact Us: This link leads directly to the Blubrry contact form. Submit your questions or feedback about Blubrry products and services. A Blubrry team member will get back to you with assistance.

Forum: Blubrry hosts one of the oldest public podcasting discussion forums on the internet. The forum has been set to archive mode, so it no longer accepts new posts. But it still contains a lot of useful information and may be worth a quick search when you're looking for answers to your Blubrry-centric questions.

We hope you've found our Know Your Dashboard series to be a helpful guide in navigating the Blubrry Podcaster Dashboard. The series may return in the future when updates are made to the dashboard. Until then, if you need help with Blubrry stuff, the Support section will get you headed in the right direction.