Podcast: Play in new window | Download (Duration: 50:47 — 69.7MB) | Embed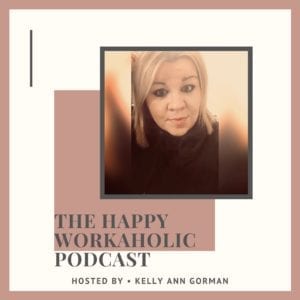 In an effort to keep socializing online, Todd and Mike recorded this episode live, and will continue to do so as long as we're still on lockdown. They discuss how COVID-19 is affecting content creators, RODEcaster has been up to a few things recently, and loads of companies are releasing info on podcast consumption habits during the coronavirus pandemic. They also give some tips of how to make the best of your new recording space, an update on Blubrry projects.
Thanks for joining us this episode of Podcast Insider. Looking to be a guest on the show? Let us know.
Recorded live from two well-separated and socially distant podcast studios in Michigan, here's a Podcast Insider show LIVE.
Live recording of this episode.
This week on Podcast Insider…
News:
Best Practice:
Recording
Try to keep your recording space as quiet as possible.

Maybe hang a blanket on the wall behind you or record in a closet. (No really!)  🙂 

Record at a lower volume and boost it in post-processing. This can help with keeping out background noise. (Auphonic.com can help with post-processing).

Dynamic mics work best for noisier environments.

Pick a time that is less busy in your recording space.

Don't worry about little things in the background. (Dogs barking in the distance, fridge hum, kids playing in the background, etc. It happens when working from home).



Blubrry News:
PowerPress 8.2.8 has been released. Just some quick fixes and ensuring it works with the latest WordPress version.

We've got lots of stuff in the works, look out for releases later this spring and summer.  

April 15th we will start talking about a new product.

We're seeing more and more podcasters looking to start a second podcast. Please contact us before adding another RSS feed. There are many ways to add an additional show and even more ways to screw it up. 
Interview:
Support:
Feed validation: how and WHY to validate your RSS feed

Podba.se

DO NOT USE feedvalidator.org or w3 validator. They are out of date and are NOT podcast specific feed validators.

Upload quotas with Blubrry hosting: they reset on the 1st of every month. Total storage is unlimited (as long as you have an active hosting plan).

Podcast show notes, again. Lots of people are asking about how things display in the directories and apps. Dave, from our support team, is working on an article about which apps/directories display different portions of your podcast feed.

Shawn's Tip of the Week: website settings part 3
Contact Kelly Ann Gorman here…
Promo code INSIDER for a free month at Blubrry.com
Coming at you this week from two very separate podcast studios in Michigan. Produced by the Blubrry Pro-Production team.
Schedule a one-on-one with Todd (hosting customers only) Email todd@blubrry.com
Schedule a tech checkup with Mike (hosting customers only) Email mike@blubrry.com
Send us your podcast sticker and a self-address stamped envelope (SASE) and we will send you a Blubrry care package.
Our mailing address is:
Blubrry – MacKenzie
150 E. Campus View Blvd. #180
Columbus, Ohio 43235