Podcast: Play in new window | Download (Duration: 53:57 — 74.1MB) | Embed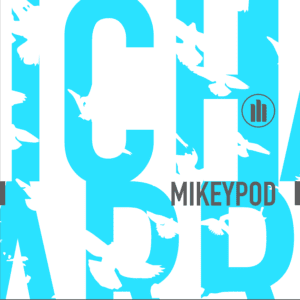 How is everyone holding up on weeks one, two, three or longer of lockdown? To keep in contact and to showcase remote recording, Mike and Todd did another live recording of Podcast Insider, and this version includes an interview with Michael Harren. They talk about Google Podcasts apps, some conferences and a new podcast, Unexpected Joy.
Thanks for joining us this episode of Podcast Insider. Looking to be a guest on the show? Let us know.
Recorded live from two well-separated and socially distant podcast studios in Michigan, here's a Podcast Insider show LIVE.
Watch the live recording from Facebook here.
This week on Podcast Insider…
News:
Best Practice:
Keep making content during this world-wide event. People are looking for something to listen to while they are locked down.
Blubrry News:
The Indie Podcast Virtual Conference

, this weekend, March 28-29, 2020. Blubrry is sponsoring this event and Todd is speaking on Saturday at 5PM EST, about RSS feeds.

Remote recording demo

. Earlier this week we released a demo video on how to make your podcast recording at home a bit easier. (Skype and Zoom)

We're looking to gather some more data on stats during COVID-19 before we release a full article. Please participate in our poll,

here

!
Interview:
Support:
A dedicated tab on your website is helpful and necessary on your website. This page assists with SEO and will more than likely, help you get on Google Podcasts quicker.

Instructions on how to set up a 'posts' page on WordPress is here.

Should you separate your blog posts from your podcast posts? Watch our video on

how to do it and why you might not want to do it.

Blubrry does not transcode media files. Wav files can be uploaded, but will not play. MP3 is the audio format of choice. Convert the file to mp3 before you upload it. (Video is mp4/m4v). What you upload is what we deliver. AAC (M4A) is not recommended. (Because of Spotify).

Figuring out what plan you need:

128kbps 48khz (or 44.1khz) MP3 is about 1MB per minute of audio.

64kbps 48khz (or 44.1khz) MP3 is about 1/2MB per minute of audio. 

Shawn's tip of the week: PowerPress Website Tab – part two
Contact Michael Harren here…
Promo code INSIDER for a free month at Blubrry.com
Coming at you this week from two very separate podcast studios in Michigan. Produced by the Blubrry Pro-Production team.
Schedule a one-on-one with Todd (hosting customers only) Email todd@blubrry.com
Schedule a tech checkup with Mike (hosting customers only) Email mike@blubrry.com
Send us your podcast sticker and a self-address stamped envelope (SASE) and we will send you a Blubrry care package.
Our mailing address is:
Blubrry – MacKenzie
150 E. Campus View Blvd. #180
Columbus, Ohio 43235