Podcast: Play in new window | Download (Duration: 57:06 — 78.4MB) | Embed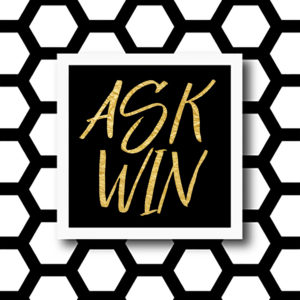 Blubrry's legal counsel graciously stepped in to join Mike on Podcast Insider to fill in for Todd, who is attending Podfest. They discuss equipment updates – such as AudioTechnica – and some podcasters, new and old. Barry has some great advice on how to handle a podcast partnership, legally. And we've got a lot going on at Blubrry recently, specifically for affiliates and women.
Thanks for joining us this episode of Podcast Insider. Looking to be a guest on the show? Let us know.
This week on Podcast Insider…
Podcasting News:
75% of all Americans now know what a podcast is according to Tom Webster of Edison Research.  Check out The Infante Dial 2020 on March 19th  – Sign up here for the free webinar.

The Audio-Technica ATR2100 has been discontinued! But don't worry,

ATR2100X

is out now, and a wonderful replacement. This has a USB-C connector, and still a great option for podcasters.


Todd and Rob Greenlee interviewed Wondery CEO, Hernan Lopez, on the New Media Show recently.

You can listen here

, it includes a refresher on the Podcast Academy.

Anyone know who is the oldest podcaster in the world? It might be

Ida Schuster, who is 101.

Hillary Clinton is coming out with a new podcast

, she has signed with iHeart.
Best Practice:
Podcast Ownership: If you're an employer and you have an employee producing a podcast for you, ensure you have administrative access to your podcast site. If you're producing a podcast with a co-host, ensure you have a basic agreement of some sort designating how you'll handle a host leaving. 
Blubrry News:
Interview:
Win Charles – Diary of a Fashionista Podcast and Ask Win
Support:
Updating show listings on the Blubrry Directory:

Whether you're hosting with Blubrry or not – it's a good idea to make sure your listing is up to date. Doing so regularly, we will be able to recover your RSS feed if something goes wrong.

Do you have an app not updating? If say, Stitcher is not updating, but all the other apps are, the trouble is with Stitcher, not your feed. (P.S, we're not picking on Stitcher, it's just an example.)

Changing the email address at blubrry for your account.   You must contact us to change the login email address. We have to 1, make sure it's a valid email address and 2. That you are authorized to change that email.
Bonus Best Practice:   Remember, we are an AUDIO platform.  Spending too much of your valuable time on things that do not matter as much can take away time and energy for the main product of your podcast.  The Audio (or video I guess). The little things do not matter as much as the audio. Do your show.
Both Shawn and Todd will be back next week!
Contact Win Charles here…
Promo code INSIDER for a free month at Blubrry.com
Coming at you this week from Mike Dell's World Studio in Traverse City, Michigan and  Barry from the Sunny East Coast of Florida. Produced by the Blubrry Pro-Production team.
Schedule a one-on-one with Todd (hosting customers only) Email todd@blubrry.com
Schedule a tech checkup with Mike (hosting customers only) Email mike@blubrry.com
Send us your podcast sticker and a self-address stamped envelope (SASE) and we will send you a Blubrry care package.
Our mailing address is:
Blubrry – MacKenzie
150 E. Campus View Blvd. #180
Columbus, Ohio 43235