Podcast: Play in new window | Download (Duration: 59:44 — 82.0MB) | Embed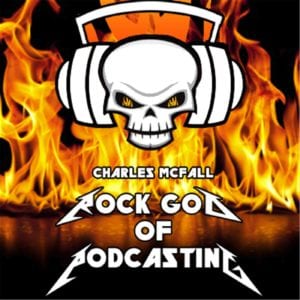 Todd and Mike discuss a few significant Apple team changes and Amazon Alexa capabilities concerning podcasts. They've also included their predictions for 2020. If you host an interview podcast they have some tips on how to excel at this format. In Blubrry news, affiliates are looking at a payday this week. Thanks to Charles McFall for joining them for a fun interview on his varying shows and involvement in the community. Look out for a special episode of Podcast Insider next week. Big thanks to our support team, it's been a big change this year for our team with support and we couldn't have done it without them.
Thanks for joining us this episode of Podcast Insider.
This week on Podcast Insider…
News:
Best Practices:
When you're the interviewed on your podcast, try to find a nugget about your guest beforehand to ask during the interview. 

LISTEN to your guest and then do followup, don't just jump to the next question.

Ask the question and LET THEM TALK!
Blubrry News:
Affiliate payments! December period 6 payment and annual year-end bonuses. Join our affiliate program!
We interviewed Colin Gray on the blog about the affiliate program. Thanks for participating!

We reviewed our holiday hours again. We take our breaks seriously.
Interview:
Charles McFall – Rock God of Podcasting
Support:
Help us help you, by either logging in when you put in a ticket at contact.blubrry.com or at least, give us the account email so we can find your account quickly in our system. That will speed up the reply and cut down on back and forth emails.

This is the last episode of 2019, (not including the special next week Dec. 26) and Mike would like to publicly thank our support guys, Shawn and Dave! You guys are rock-stars! Every day, every night and on the weekends, you guys take care of our customers. It's sometimes a thankless job, but Todd, I and the rest of the team, thank you!

PowerPress 8.1 is nearly ready.

If you would like to beta test PowerPress 8.2 (coming next) reach out to us. Email support@blubrry.com and we will get you on the list.
Connect with Charles McFall here:
Promo code INSIDER for a free month at Blubrry.com
Coming at you this week from the Convo by Design Studio in Columbus, Ohio and Mike Dell's World Studio in Traverse City, Michigan. Produced by the Blubrry Pro-Production team.
Contact Us:
todd@blubrry.com
mike@blubrry.com
mackenzie@blubrry.com