Podcast: Play in new window | Download (Duration: 58:27 — 80.3MB) | Embed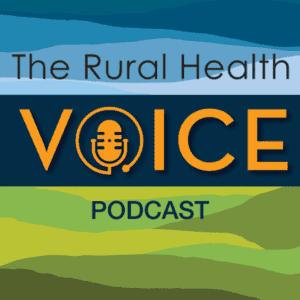 If you've ever dreamed of winning a Pulitzer, but you're not a writer, you might be able to squeeze in with your podcast. MacKenzie stumbled upon some new podcast apps that are very niche oriented. We're getting closer to the holidays and have some advice for how to handle vacation days and your podcast. Mike does a great job explaining some common Blubrry terms that can cause confusion with accounts. And of course, we're excited to share the latest Blubrry podcaster's story you. Beth O'Connor, the host of the Rural Health Voice Podcast, joined Todd to discuss why it was necessary to start their podcast.
Thanks for joining us this episode of Podcast Insider.
This week on Podcast Insider…
News:
Best Practices:
Consistency! The show must go on! People build your show into their schedule. If you're consistent, they are more likely to set aside time to listen to you. More episodes released each week tend to grow an audience, but not if quality goes down.

Don't stop during the holidays!  Nothing wrong with pre-recording. New audience growth happens while people are off work and traveling with their new devices. Be there with fresh content for them to listen to.

Blubrry Pro-Production can help you stay on track this holiday season and beyond!
Blubrry News:
PowerPress 8.1 is in testing now. We've removed 'Simple Mode' and and replaced it with a 'Getting Started' menu. We'll announce a webinar once 8.1 is available, demonstrating how to setup PowerPress with new features. 

MP3 vs. MP4, we took a look at the numbers and mp3 still reigns over all.

Boxing Day (Dec. 26), we'll have a different format. Should be a fun episode, don't miss it.  

Holiday schedule for Blubrry Podcasting

Dec. 24th 8am – noon EST

Dec. 25th OFF (Merry Christmas!)

Dec. 26th Back to normal hours

Dec. 31st 8am – noon EST

Jan. 1st OFF (Happy New Year!)

Jan. 2nd Back to normal hours
Interview:
Beth O'Connor, M. Ed.  – Rural Health Voice podcast, put on by the Virginia Rural Health Association.
Support:
Show listings, Media Files, and Stats are all different things at Blubrry. They are connected by what we call the "program keyword" or "web friendly title". Unfortunately, because the keyword is tied to so many things, it can't be changed without starting over.

An "account" at Blubrry is just the login to your Blubrry Podcaster Dashboard. You can have many show listings within one "account". Each show listing can have a stats subscription (free, pro or advanced) and each show listing can have a hosting subscription. Overall, account – show – subscription.

The directory at blubrry.com is powered by the RSS feed (unless you publish AT blubrry without WordPress). If you don't see your episodes on your directory listing, put your RSS feed into the Listing Settings in the Podcaster Dashboard. Hit "save and update" and Blubrry's directory will PULL your feed into your listing. The listing will update as you publish. You can force an update by doing the above after publishing on your website.
Connect with Beth O'Connor M. Ed here:
Promo code INSIDER for a free month at Blubrry.com
Coming at you this week from the Convo by Design Studio in Columbus, Ohio and Mike Dell's World Studio in Traverse City, Michigan. Produced by the Blubrry Pro-Production team.
Contact Us:
todd@blubrry.com
mike@blubrry.com
mackenzie@blubrry.com