Podcast: Play in new window | Download (22.7MB) | Embed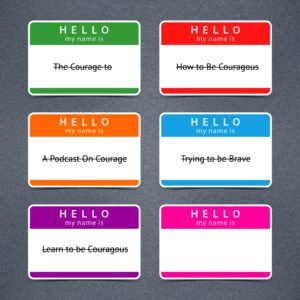 Each podcast goes through changes, sometimes that includes a name change. We're looking to change the name of Your Podcast and want your suggestions. You know what this show is about, and the team is certainly open to your thoughts. Luminary recently launched and caused quite a controversy, on day one. We have some pretty strong opinions about their directory and access to content. On a rare occasion Todd and Mike were together to record this episode, this time in the Columbus studio.
From the Blubrry Convo by Design Studio in Columbus Ohio, YP episode 56.
Thanks for listening to the show and please subscribe at PowerPressPodcast.com.
We love our PowerPress users, please leave us a review 
News:
Topics:
Almost the entire Blubrry team has descended on Columbus.
Promoting and cross-promotion for podcasts: A lost art?
Send in a promo for your show. We might play it here. (Blubrry customers only)
Support:
Our new ticket system is LIVE! (You won't notice much, but it should get you faster and more efficient help and service from the support team.)
Support on social media, again not the fastest way to get help. And in fact our least favorite way to assist.
It seems people are on the move. If you're moving AWAY or TO Blubrry, contact us. We are the #1 experts in moving people TO Blubrry and we would be happy to give you advice if you are moving away (expect a bit of "why" questions though.) It's a lot better if you plan the move rather than just do it and try to fix something later.
To ask questions or to comment on the show, you can contact Todd or Mike here: yourpodcast@blubrry.com.