Podcast: Play in new window | Download (20.4MB) | Embed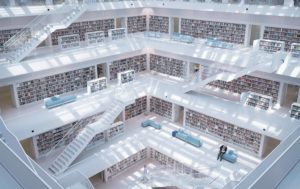 Podcast shows aren't necessarily meant to last forever with new episodes. That's where archiving an inactive podcast comes in. We explain how to do just that for your show, among other things. Such as, BBC recently removed podcasts from Google. On our side, Blubrry now offers AudioBurst to hosting customers. Mike got his first experience at the Proclaim event last week and is headed to NAB next week. Enjoy this somewhat abbreviated episode of Your Podcast.
Thanks for listening to the show and please subscribe at PowerPressPodcast.com.
We love our PowerPress users, please leave us a review 
News:
In a somewhat disappointing move, BBC removes podcasts from Google.
Always expanding, we've got a new partner, Audioburst. We could not be more excited to help podcasters get transcriptions and 'bursts' of their episodes to post on social media and elsewhere. Plus, it's free!
Topic:
Mike attended Proclaim19! last week for the first time.
NABshow is happening next week in Vegas. Blubrry team will be there and Todd will be on a panel, learn more about it here. You can find us at the Podcast Pavilion in Central Hall. (booth C3033)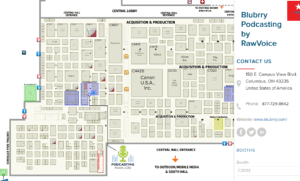 (click to zoom in)
Archiving an inactive show and keeping it online.

To keep it on Blubrry, downgrade to the lowest plan ($12).
Otherwise, and this is ONLY for a show that is not ongoing, use Archive.org (which is what it's for).
OR, a folder on your website.


*****Again, not for an ongoing show. Just for inactive shows.*****
Support:
CHECK YOUR SPAM Our email is still being marked as spam to a lot of Google email accounts (Gmail and G Suite). If you expected a reply, check your spam.
New ticket system coming soon!
To ask questions or to comment on the show, you can contact Todd or Mike here: yourpodcast@blubrry.com.