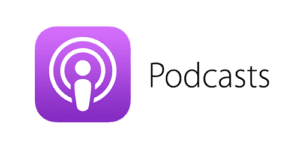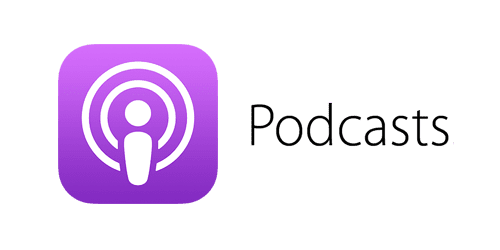 We celebrate 2 years of Your Podcast. Todd is back! Thank you to Jeff, John and Grant for Co-hosting with Mike over the last few episodes. Today Todd and Mike talk about Apple's emails about meta data and what it all means, Blubrry will be at the RAIN Summit in NYC and Podfest in Orlando this week.  We also did a fair amount of Geeking out on file formats and sample rates.
Thanks for listening to the show and please subscribe at PowerPressPodcast.com.
We love our PowerPress users, please leave us a review 
News:
Dear Podcast Provider,

To improve your experience with Apple Podcasts, we want to share the following information and updates.

Optimize Your Show's Metadata

The metadata of your show is your product packaging. It includes all of the details about your show — such as title, author name, description — that potential listeners will see on Apple Podcasts. High-quality metadata can help your show be discovered and grow your audience, as it ultimately determines whether it appears in relevant user searches.

Conversely, poor-quality podcast metadata may affect new submissions as well as active shows to ensure our platform meets Apple's quality standards.

Here are some things to avoid:

Including placeholder text from your hosting provider. For example, descriptions such as "Podcast by [author name]," "New podcast weblog," "Cover art photo provided by [name]," or "Description goes here."
Verbatim repetition of the title or author name in the description. For example, "The Very Hungry Tourists by Dr. María Sánchez and John Appleseed."
Incorporating irrelevant content or spam. For example, show titles like "The Very Hungry Tourists | Travel | Explore | Learn" or author names like "Dr. María Sánchez, coach and travel enthusiast."
Adding episode numbers in titles. For example, show titles like "The Very Hungry Tourists Episode 01" or episode titles like "01 Broken Heirloom."
These practices could result in your show being rejected or removed from Apple Podcasts.
Apple Clarifies the previous email
Dear Podcast Provider,

We've received a lot of questions about metadata best practices on Apple Podcasts. We want to provide more details and clarification as you think about improving your show's metadata.

Your Show Won't Be Removed for Having Episode Numbers in Episode Titles

Starting with iOS 11 in September 2017, we introduced modern RSS tags to improve podcast metadata. These tags include support for seasons, trailers, and episode numbers. The new tags help us present your show to your listeners on Apple Podcasts and present listening data to you in Podcast Analytics.

We encourage you to use the tag to send us your episode numbers. If you decide to include episode numbers in your episode titles.
Topic:
Apple's tags and why they are important now more than ever.
The Geeks are at it: 44.1k vs 48k sample rate?  Does it matter anymore?
While we are at it, AAC vs. MP3.
Support:
Enabling Apples tags at Blubrry Generator and in PowerPress

. In the Episodes tab of PowerPress settings, enable "iTunes Episode Title Field" and "iTunes Episode Number, Season" fields.  (pull down to "show field" on both)
Edit each post and click "modify" in the podcast episode area
Type in the new title for Apple Podcasts in the 'iTunes title' box and put the episode number in the number box.  You can ignore the season and type fields if you want.
Update the post.
Repeat for any posts that are in your feed
Go to "Manage Episodes" and click the "edit" icon next to the episode you want to edit.

In the editor you will see advanced iTunes settings.  Open that section and you will see "iTunes Title" and "Episode Number".  Put that info in and save. Repeat as needed.
Media file names – Spaces in file names or other weird symbols do weird things to stats.   ONLY numbers, letters, underscores or dashes in mp3 file names.
To ask questions or to comment on the show, you can contact Todd or Mike here: yourpodcast@blubrry.com.
Podcast: Play in new window | Download (28.9MB) | Embed