Podcast: Play in new window | Download (Duration: 41:54 — 9.6MB) | Embed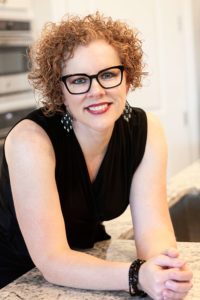 Not everyone is fit to host a podcast, not at the beginning at least. There is a lot of learning that goes into hosting a podcast, writing show notes, finding guests, learning how to interview, the list goes on and on. But the guest this week, Lara, was aware of what she was getting into with a strong background in marketing. They discuss attending events, with the perspective as an attendee and exhibitor, and how they've been the fish out of water before. It's easy to get overwhelmed or lost in the work involved with a podcast, and she has a great outlook on how to tackle everything involved. Speaking of being overwhelmed, they end their chat by talking about streaming services – is there too much content available?
A little about Lara
Lara Zuehlke is on a mission to help women ages 40+ age with grit and grace. Through her podcast, Fit Over 40, and her programs at ZulaFit, Lara offers a mind-body-soul approach to help women let go of the weight (wait) for the last time. An award-winning writer and speaker, Lara is also a certified food psychology coach (Spencer Institute) and certified energy practitioner (ISEE Global). You can meet Lara and learn more at: www.zulafit.com.
Thanks for listening and please subscribe via your favorite podcast app. If you'd like to be a guest on the show reach out to MacKenzie. She's always looking for fun, new podcasters that use Blubrry services, specifically PowerPress.
We've been loving our new desk by the team over at Convo by Design. Josh Cooperman is also a podcaster and knew we wanted something specific to fit our needs. If you're looking to upgrade your podcasting set up, give him a shot.
Fan of PowerPress? Leave us a review here.
Show notes:
Events we'll be attending: PodFest, Proclaim19, Podcast Movement.
Fit Over 40: Hosted by Lara Zuehlke, she works to help women overcome issues associated to mind, body and spirit.
The Streaming Crash of 2019: What services are you paying for and how much are you actually able to watch?