Podcast: Play in new window | Download (Duration: 35:31 — 8.1MB) | Embed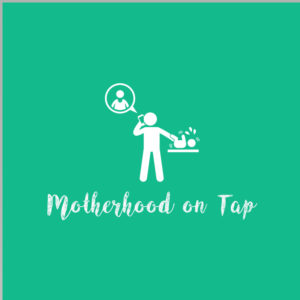 Sometimes, podcasting is as easy as setting a schedule and sticking to it. Sure, there are a myriad of other factors that go into the production, publishing, etc. but there is no show if you can't sit down and record. Sarah Duncan and Pamela Walker-Dees know a thing or two about managing schedules and they decided Monday evenings were their go-to recording schedule for their podcast, Motherhood on Tap.
And in the theme of setting schedules, we might have reordered this one a bit too early. A big topic of discussion on this episode was about Spotify purchasing Gimlet and in the time between recording and publishing, it happened. Regardless, still some good discussion on the topic, as well as Apple stepping up their game a bit once again by providing more opportunities for listeners and creators.
Thanks for listening and please subscribe via your favorite podcast app. If you'd like to be a guest on the show reach out to MacKenzie. She's always looking for fun, new podcasters that use Blubrry services, specifically PowerPress.
We've been loving our new desk by the team over at Convo by Design. Josh Cooperman is also a podcaster and knew we wanted something specific to fit our needs. If you're looking to upgrade your podcasting set up, give him a shot.
Fan of PowerPress? Leave us a review here.
Show notes:
Spotify and Gimlet: We were a bit ahead of the game recording this episode, so on Monday, Feb 4th this was all hearsay. As of Wednesday, Feb 6, Spotify purchased Gimlet Media and Anchor.
Apple is trying to ease some podcasting pains: For listeners and creators. Apple stats can now be downloaded, and Siri can now play a podcast for you.