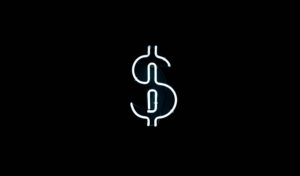 Most podcasters don't start out with sponsors from day 1. But as your show grows, you may notice that your older episodes are still getting a decent, and steadily-increasing, number of downloads as newer listeners go back and "binge listen" from the beginning.
That means you could be leaving a lot of money on the table – and no, it's not too late to monetize existing content, whether those episodes are months or years old.
Up until now, however, going back and manually inserting ads, promos, or affiliate spots in older episodes has created an obstacle that may not have seemed worth the time and effort involved.
Blubrry is about to change that. Very soon (it's currently being tested), we will be rolling out an ad injection service that will offer free features to our pro hosting customers. The service will allow podcasters to dynamically insert pre-roll, midroll, and post-roll ads into already-published podcasts as well as future episodes. Podcasters will be able to set up ad campaigns to insert at specific timeframes in an episode, and will be able to upload multiple ads by priority at the designated injection point. We will also be rolling out geographic targeting in midsummer. Podcasters can even set times for ad campaigns to expire, so that ads don't continue to run indefinitely.
Here's just one example of how a Blubrry customer might use this service: you could record your own intro and ad together, then inject the segment as a preroll into existing and/or future episodes. Then, the pre-roll segment could be swapped out any time if there was a change, such as different jingle music or a new affiliate sponsor they want to promote.
Since the preroll option will be free for any pro hosting customer, it's a great way to test out ad injection for yourself. "It's also important to note that our Long Tail podcasting feature ties elegantly with the ad injection service, allowing podcasters to rebuild their episodes without being charged for replacing their past archive," explains Angelo Mandato, CIO of Blubrry. While there will be nominal fees associated with some of the features included with this service, a base level will always be free for Pro customers – just one more reason why it's wise to make Blubrry your podcast host today.