Podcast: Play in new window | Download (Duration: 55:42 — 76.6MB) | Embed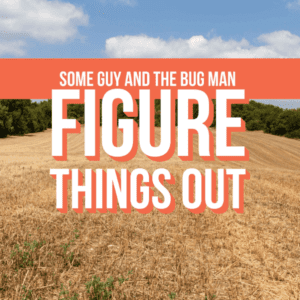 Podcasts do not truly belong on Youtube, and you most likely should not be putting your episodes on that video platform. Most podcasts are audio and by putting them on YouTube you are risking your content rights, channel and more. Daniel J. Lewis explains why podcasters should shy away from this practice.
The two hosts, Chase and Bradley, of the show Some Guy and the Bug Man joined MacKenzie to discuss the multiple reasons why YouTube can hurt your podcast and share information on their show(s). Both shows in the Some Bug Man Studio are quick and to the point. They're hoping to make some changes soon.
Lastly, the group talks about how Blubrry is now offering submissions to Spotify to it's hosting customers. Stick around for the PowerPress tip at the end of the episode, courtesy of Shawn Thorpe.
Thanks for listening and please subscribe via your favorite podcast platform. Want to be on the show? Email MacKenzie and tell her why you think you would be a great fit.
Fan of PowerPress? Leave us a review here!
Show Notes:
Why You Should NOT Post Your Audio Podcasts on YouTube: From Daniel J. Lewis, Audacity to Podcast
Some Guy and the Bug Man: Listen to their episodes here.
Twitter: @somebugman
Facebook: /somebugman
YouTube Archive: Some Bug Man
Chase (Some Guy) Twitter: @chasetherev
Bradley (Bug Man) Twitter: @BugMan_Bradley
Get on Spotify via Blubrry: Hosting customers only.