Podcast: Play in new window | Download (Duration: 32:47 — 45.2MB) | Embed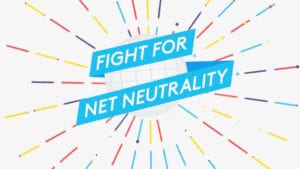 With all of the options out there for podcasters to choose from on what can be helpful to their show and their audience, it can be a little overwhelming to figure out which services podcasters need and don't need. There are some out there worth their salt that are important every day for podcasting, while others can easily be left behind.
Do podcasters need a search engine devoted to picking apart show notes? Is it critical to be in every directory? Listen Notes may be helpful to some, but it's not a service that your podcast won't work without. Directories are not necessarily going to drive traffic to your show, or grow your audience; solid show notes that work well with Google will. Spotify has relaxed listing consideration and is opening to more podcasters being on the platform. Apply below, but be patient as the review shows.
Net Neutrality, on the other hand, that's a concept that is incredibly important to the podcasting world. The FCC will be voting on December 14th, so get involved in the fight for Net Neutrality before it's too late.
Quick update on Blubrry, we've begun a campaign called #BuildYourBlubrry, and we can't wait for some of you to win some prizes. All month long we'll be giving away podcasting prizes and goodies – so check out our Twitter and Facebook pages.
Hope to see some of you at PodCon this weekend, look out for Todd and MacKenzie at the Blubrry booth. Thanks for listening and please subscribe.
Fan of PowerPress? Please leave us a review here.
Show Notes
#BuildYourBlubrry: Win prizes from our social media. Twitter and Facebook
PodCon: A conference for podcast listeners who love podcasts.
Spotify: Submit your podcast here. Doesn't have to be associated to a hosting company.
Net Neutrality: Call FCC Chairman, Ajit Pai (202) 418-1000.