Podcast: Play in new window | Download (Duration: 1:05:23 — 89.9MB) | Embed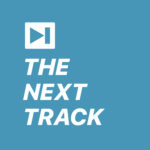 Big thanks to Kirk McElhearn and Angelo Mandato for being on this episode of the PowerPress Podcast. Before the discussion about new rss feed tags, they start the episode talking about some of Apple's announcements from WWDC earlier this month as well as the show that Kirk co-hosts, The Next Track. His podcast dissects how people listen to music and has featured many well-known authors, artists and music lovers. They have lots to say on the topic of preparing for your podcast, so if you're looking for advice and what to do before you start your show, make sure to listen.
Angelo was kind enough to explain the technicalities of Apple's new RSS feed tags that will be in PowerPress very shortly, and work well with the new iOS Podcast App release in the fall. Be on the lookout for a release of PowerPress very shortly. Thanks for listening and be sure to subscribe to the podcast!
Fan of PowerPress? Leave us a review, here!
Show notes:
Apple Podcast Statistics Info
Will Apple Fix the Podcast Statistics Issue?
The Next Track
Preparing for and Launching Your Show
Eight Rules for Effective Podcasting