Podcast: Play in new window | Download (Duration: 26:59 — 37.2MB) | Embed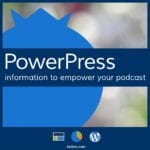 On this episode of the PowerPress Podcast MacKenzie and Angelo Mandato talk about the new Blubrry and PowerPress player. They also discuss, 6 reasons why podcasts are the future of storytelling. The new player is available exclusively to Blubrry hosting customers, and will be available in PowerPress next week. Listen to find out where to get the embed in Blubrry and PowerPress. Thanks for listening, and please leave a review on iTunes! And if you haven't yet, subscribe using iTunes, Android, Email – however you want in the player below.
Thinking about attending Podcast Movement? Use promo code 'Blubrry' for $40 off your ticket!
From the Blubrry Podcaster Dashboard.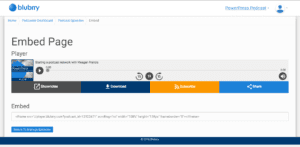 Show notes:
6 Reasons Why Podcasting is the Future of Storytelling
New York Times Podcast Network Starting