Podcast: Play in new window | Download (Duration: 17:09 — 15.8MB) | Embed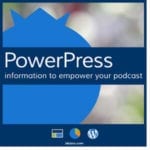 This week on the PowerPress Podcast MacKenzie gives a recap of PowerPress in 2015. What Blubrry updated and changed in PowerPress, MacKenzie's podcast chronicle and goals for the New Year. Did you have a favorite podcast for the year or discover a great new show? Apple dishes out their collection of best podcasts for the year. Be sure to subscribe on your podcatcher of choice and take a look at the Patreon page for PowerPress.
Happy New Year and thanks for listening!
Show notes:
Best Podcasts of 2015: Apple's Picks