The Game Show Show & Stuff on Radio Misfits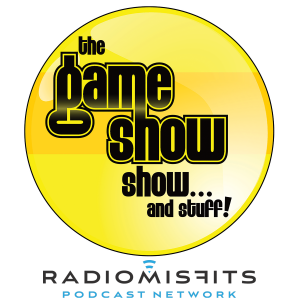 Latest Episodes

April 29, 2020
JAZ & Andy get acclimated to life during Quarantine 2020, Johnny Mo works out like a convict & our Sydney Davis, Jr. Jr. got jokes. We're talkin' news, reviews & interviews, music, comedy, variety…& more!

April 01, 2020
JAZ & Andy mitigate, isolate, celebrate & pontificate, while trying not to prevaricate, obfuscate or irritate. It may be a new world, but the boys are still up to their old tricks: news, reviews & interviews, music, comedy, variety…& more!

March 20, 2020
JAZ & Andy appreciate the hell out of each other during Chaka Khan, the amazing Nicole Bloomsmith covers one of our all-time favorite one-hit wonder songs & somebody new is bringing the news, because tonight the role of Johnny Mo will be played by the ...

March 04, 2020
JAZ & Andy can never seem agree on who is the hottest female emcee (that rhymed!), Johnny Mo brings the news highlights & insights into the dark poetry of heavy metal lyrics with a new game called Headballer's Bang,

February 21, 2020
JAZ & Andy got beef, Johnny Mo brings home the bacon & the whole gang chews the fat about Chicago theatre history & talk turkey with the playwright of Last Night in Karaoke Town at the Factory Theater: MIKE BEYER!

February 11, 2020
JAZ & Andy are ready to go for a new season of the same old tricks, Johnny Mo is in back in effect with his good old-fashioned newsman routine, plus we ring in the New Year with an old friend: veteran actor, rookie comedian, Columbia College Alum,

October 08, 2019
JAZ & Andy pick right up where they left off with the bickering & the bantering, Johnny Mo hits the ground running with the unusual news items, plus everybody is gearing up for Halloween (with a Zagone Studios Mask) & cracking up with Yoga Instructor,

September 02, 2019
JAZ & Andy are in full-on Chaka Khan mode, Johnny Mo is in heavy-duty newsie mode & the gang discusses sex, drugs & rock n'roll comedy with rock n'roll comedian & comedy rocker, Jessika Cutts of News You Can Lose!

August 14, 2019
JAZ & Andy boil the proverbial frog, Johnny Mo had a good weekend. everybody learns about Soundcloud rappers, plus we all talk about basketball as an art form, burlesque as a sport & wet dreams with the founder & leading lady of Chicago's sultry,

August 07, 2019
JAZ & Andy react to reaction videos, Johnny Mo delivers more repulsive reptile news than any of us can handle, plus we play the longest trivia game ever & discuss the life of a television star with actor, improviser, writer,