The Game Show Show & Stuff on Radio Misfits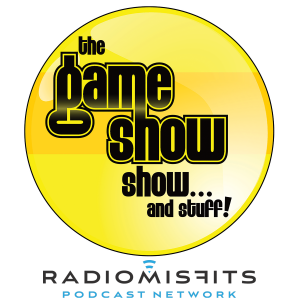 Latest Episodes

April 20, 2021
JAZ & Andy are rockin' like a Milwaukee Blizzard, Johnny Mo is ridin' that Canadian Bobsled & Morgan is sweeter than a Mississippi Birdbath! If you got your COVID-19 vaccine, let the rimmin' & stimmin' begin!! [EP104]

March 29, 2021
JAZ & Andy love everybody in the world, Johnny Mo is everywhere in the world & Morgan needs to delete everything on her computer. Plus, we play games, sing songs & talk about COVID Comedy & Isolation

March 02, 2021
JAZ & Andy jinx the show by singing the praises of modern technology, Johnny Mo delivers the news with aplomb & Morgan is, as always, the bomb. Plus, we discuss the vitality of music & the musicality

February 01, 2021
JAZ & Andy are proud to announce that after 100 episodes, they finally know what the hell they're doing, Johnny Mo is off to an MVP season & Morgan Lavenstein is bringing her A-Game, as always. Plus,

January 22, 2021
JAZ & Andy say terrible things about their mothers, Johnny Mo is undecided on the subject of form versus function and the boys are so excited about their 100th (Very Special) Episode, they wish that A

January 15, 2021
JAZ & Andy are recuperating from the coup, Johnny Mo is dishing about his favorite new dish & everybody is awed by the awfulness of Hallmark Holiday Movies. Plus, we discuss the importance of creativi

December 31, 2020
JAZ & Andy have Santa issues, Johnny Mo is dreaming of a vaccinated Christmas & the boys are fired up for a Hallmark Movie Marathon, plus X-mas Trivia! [EP98]

December 23, 2020
JAZ & Andy laugh themselves to tears, Johnny Mo is smiling ear to ear and everybody's excited to play a round of The Corwith Intermodal Facility Game with our friend from the world of theatre, film and voice-over Dana Black, creator and host of the podcas

December 09, 2020
JAZ & Andy appreciate some fan appreciation, Johnny Mo is grateful to Mother Nature for her verdant gifts, and EVERYBODY has podcasts & television shows to recommend, PLUS...after eight and half grueling months of COVID-19, the boys are ready to play a ro

July 27, 2020
JAZ & Andy are overcoming overwhelmedness, Johnny Mo is an overworking overachiever & the whole gang is playing games, having fun & bringing you news, reviews & interviews, music, comedy, variety...& more!