Wholesome Addiction - We talk porn, erotica & sex with no side of guilt.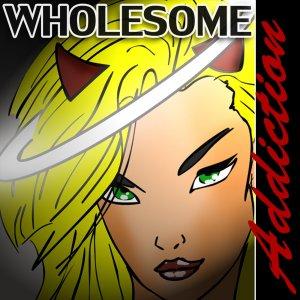 Latest Episodes

March 19, 2022
Today we explore just what Beef will and will not do in the realm of dead girls. Vampires, ghouls, zombies, it's all on the table and Sean must know.

March 13, 2022
Beef leads us in some content from Julia Fox and we cover the news in excellent style. Then after some talk of drugs and The Cyrstal Method - things get darker. 

December 19, 2021
Welcome to part 2 of the Amberly Rothfield interview! Guess what, she's on a train! In what Sean thinks is the best story ever Amberly recounts one of the strangest calls she's ever had a sex line ope

December 18, 2021
This week on the show Sean and the Bestest guest Amberly Rothfield talk about the industry and life in general in part one of the last interview of 2021! Join us!

December 12, 2021
This will be the last cast with all three of your hosts this year. We've got a great interview lined up for the actual last cast of 2021 but this will be the last one with Beefy until 2022 - Join us!

December 05, 2021
Join us for some weird insights into the world of the strange. Sean apparently has a thing for homeless goth girls, Beef is going to start searching for the Blair Witch, and the Operator round things

November 25, 2021
Happy Thanksgiving to all of you! This cast has absolutely nothing to do with Turkey Day except that's the day we are releasing it and for once I get to use the Your Welcome image - We like the cut of

November 21, 2021
This week we have the lovely and talented Aria Carson on the show with us! She lays down how she got into the industry some crazy stories and the continuing lunatic behavior behind OnlyFan's recent po

November 14, 2021
Podcast 453: There are times when we are at the top of our game. When the jokes free flow into a casting fugue state that cements us at the top of our field. Those are our favorite casts and wind up b

November 07, 2021
We have a special edition for the show this week. We were supposed to have a fantastic guest and be awesome - that didn't happen. The Operator had the flu, and Beef was coming off vasectomy surgery. I