Wholesome Addiction - We talk porn, erotica & sex with no side of guilt.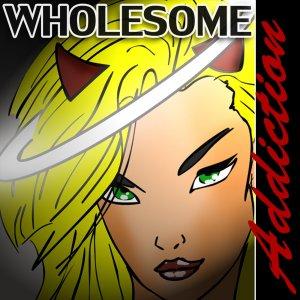 Latest Episodes

March 19, 2023
So, the worldwide thing that happened a few years ago changed our behavior, Sean would argue that is more awesome now his girls do not agree. While Sean is happy with it Beef contends with a different

March 12, 2023
We've got a bunch of content for you guys this week! A mom who likes backfield action and a listener letter that gives us the best story of the year with a meth girl encounter in the woods. Yep, you h

March 05, 2023
So there is a lot going on in this cast, hot city tours with porn stars, the dude with a 20-something that doesn't look like one, and schlong at a gas station that has no known owner. Yep there's a lo

February 26, 2023
Join us for an excellent cast in which we talk about sperm which we have a 20-minute disagreement on that turns into a look at life in general. Yep, Its that kind of show!

February 19, 2023
We get a lot of help from our friends this week as we cover content from Cops that are ready to go and Bad girls on stacks of tires. We answer some mail and also wonder why women think we have high st

February 12, 2023
This time out on the show we AI taking over, news of all kinds and a sweet Hentai Anime tip from you guys that turns out to be awesome!

January 23, 2023
This week Beef has us digging through our huge backlog of news and letters! Join us for Dolls that look real enough for Beef and a masturbating walrus. Yep, things haven't changed in 2023.

January 15, 2023
We are back and rolling some content in 2023! Sean gives details on why we've been away and Beef lets you know how the mold of his caterpillar went. Yep, that's exactly what he did - he made a mold.

December 26, 2022
Its been a weird year and we don't see it changing anytime soon but here we celebrate the last cast 2022 and wonder at how clueless Sean really is. Join us!

December 18, 2022
This week we cover a ton of sexy news and Beef falls in love with cam-girl Holly Jane. We still feel the loss of Alice Funker in our lives but we are taking it one day at a time.