Wholesome Addiction - We talk porn, erotica & sex with no side of guilt.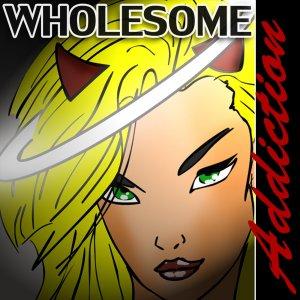 Latest Episodes

July 03, 2022
Sometimes that right guy just doesn't come along and sweep you off your feet - and it's okay because you pivot. In this woman's case, her pivot was marrying a ragdoll her mother made her. However, if

June 26, 2022
Today wound up being a big shocker when Sean decided to cruise a few of his style of videos and then top it off with a ginger-splosion. We, also read sexy news, answered some letters and Beef got his

June 19, 2022
We have a lot to talk about this week as the recommended videos are a bit too far out for Beef. Sean however has good reasoning for why they are there and eventually Beef's commitment to 'nope' soften

June 12, 2022
Your humble crew jumps on the mic and gets you a cast full of clips, news and letters this week like you know we do. 

June 05, 2022
The first thing to know about sex island is... it's not an island. After that it's pretty much what you'd think it is - lots of sex going down. After that, we go into some sweet letters from you guys

May 29, 2022
This week we talk to author and all-around awesome dude Johnny G about his book "How to be a Male Porn Star in 6-9 Days" and what his life is like on a day-to-day basis. We enjoyed the heck out of tal

May 22, 2022
Join us this week as Sean wanders through a cast in a sleep-deprived state and Beef tries to keep him on target. Sean drools over Bonnie Bowtie a bit then Beef remembers why he loves Meana Wolf so muc

May 15, 2022
This show was brought to you by your boys and PUFF who basically handed us a fully formed show this week. We cover news stories, and the letters you sent us then revealed what the perfect shade of lip

May 08, 2022
This week on the show Puff pretty much built the show for us along with a few awesome listeners who wrote in! We loved recording this one a had so much fun!

May 01, 2022
This week on the cast Sean finds some videos for you guys. Yep, that's it, it's all spicy vids this week and some outtakes. Enjoy!