Wholesome Addiction - We talk porn, erotica & sex with no side of guilt.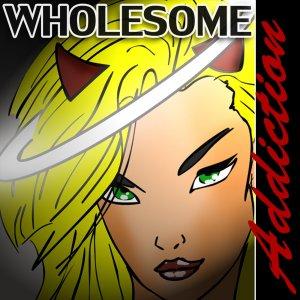 Latest Episodes

October 23, 2022
This week on the show we use the talking cure to reset ourselves into the desert of the real with news, videos, and listener letters.

October 16, 2022
This week we have some very unhappy, angry Danes that make a music video with hot naked chicks and much anger. Sean gets a nickname and we read and respond to your letters. Join us!

October 09, 2022
In this cast we say 494 because it was supposed to be 494. I screwed up and did them out of order because I am old and apparently had a senior moment. In any event, join us as we expand on our love fo

October 03, 2022
Greetings programs, This is a show. Honestly, I got a bit turned around while editing and did them out of order so this show was supposed to be next week and the one next week was supposed to be this

September 22, 2022
This week Beef is back from his travels and has tales of men. Sean is treated to images of the perfect redhead and we answer some letters you guys have been sending us.

September 04, 2022
Beef returns and we talk about some tales of men, news, and some videos that Beef liked and he didn't like.

August 21, 2022
Behold this, for it is a cast. Is it our best? Nay, but it is released and here for you to enjoy the dolcet tones of guest host Jake From State Farm!

August 14, 2022
We are actually out this week but because we love you guys and plan ahead we've got a show piping hot and ready to go! Enjoy my friends.

August 07, 2022
We are reminded this week that Michelle Jenneke is unbelievable and awesome - still. We check out some news and read a few letters from you guys as we round out over an hour and a half of WA content t

July 31, 2022
This week on the show Shannon and Beef compare burns, we check out some news and read an exceptionally excellent and long letter.