Two Top Podcast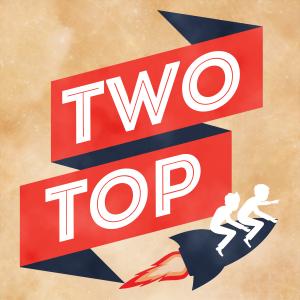 Latest Episodes

May 28, 2020
This week on Two Top we have a lovely guest Tommy hear to talk about DB cooper and other high jacking at the time, Thomas Discusses that game everyone has been playing, Civilavation 6.

May 26, 2020
Our first of many remote COVID podcasts and today we are joined by the lovely Meredith Banks. We discuss the raise and prestige of Tayor swift and also go into the workings of Tik Tok.

February 17, 2020
We are talking about Biosphere 2 and its downfall. Also we discuss the tasty snot of the sea, Oysters.

February 10, 2020
We are talking tiny, tiny homes, tiny vans, tiny buses. people will live in it all. Lets live small and talk about it.

February 03, 2020
Wigs and Language are what we have this week

December 26, 2019
We are talking about great inventions and scientific discoveries this week.

November 08, 2019
Why do we nap and what makes the perfect nap. Are ghosts real? and if they are how can they talk to us.

October 31, 2019
On this spooky halloween episode, we discuss the mysteries and secrets of the Montauk project.

October 23, 2019
We are talking about Ridesharing and the fall of the new york taxi. We also go into the rocks from space.

October 16, 2019
This week was are talking about the history and future of concrete and the myths and stories of wormwood.