Two Top Podcast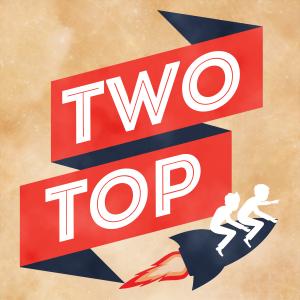 Ep. 110 - Living Small (Tiny homes and Van life)
February 10, 2020
We are talking tiny, tiny homes, tiny vans, tiny buses. people will live in it all. Lets live small and talk about it.
Find us on,
TwoTopPodcast.com
Patreon: https://www.patreon.com/twotoppodcast
Instagram: https://www.instagram.com/twotoppodcast/
Twitter: https://twitter.com/twotoppodcast
and youtube over at http://bit.ly/2FHgEy4
For any general inquiries and feedback, send us an email at twotoppodcast@gmail.com.
Patreon supporters:
Kathleen Lantz
Matthew Lantz
Meredith Banks
Mihir Alve
Samantha Johnson
Dan Lantz
Elena
Michael McMahon
Marie-Jeanee Dilks
---
Download Episode