The SWIB Podcast: Wisconsin Retirement System Insights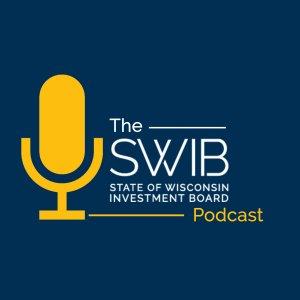 Latest Episodes

June 14, 2021
David Stein, executive vice president of Associated Bank, details how a strong governance structure has empowered SWIB to continue to serve WRS members even during challenging times.

April 08, 2021
Much like being a triathlete, managing SWIB's funds alpha portfolio requires focus, preparation, and a competitive spirit.

March 02, 2021
After coming out ahead in a year of challenging 2020 markets, SWIB is positioning itself to continue to thrive in the changing financial landscape.

January 07, 2021
SWIB's Global Public Market Strategies Division helps deliver returns and add value to the WRS.

November 21, 2020
In this episode of The SWIB Podcast, hear how the State of Wisconsin Investment Board is helping Wisconsin businesses of all kinds succeed while also generating returns for the Wisconsin Retirement System.

October 22, 2020
Explore the critical role asset allocation plays in SWIB's investment strategy to position the Wisconsin Retirement System to remain on-track to meet its obligations over the long term.

September 30, 2020
Get familiar with the people that work in the wings to generate returns on behalf of the Wisconsin Retirement System and its members.

August 27, 2020
Hear how private markets and funds alpha play a critical role in generating returns for WRS members.

July 30, 2020
Learn how SWIB is uniquely positioned to ride out market uncertainty from the man who leads its best-in-class team of financial professionals.

July 09, 2020
Wisconsin Retirement System Insights