Podcast: Play in new window | Download (Duration: 37:22 — 51.3MB) | Embed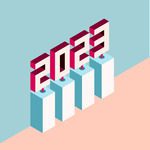 There comes a time that you should refresh your podcast; change something up. And it's time for Blubrry to do the same. Next week we'll be back with a whole new format and some stylistic changes but still the same team. We're pairing back on the number of topics we discuss each week so we can really give our expertise on the topics at hand. We think you'll really enjoy the change. In the meantime, Mike and MacKenzie discuss big tech in podcasting, some listener data and more.
Thanks for joining us on this episode of Podcast Insider. Looking to be a guest on the show? Let us know. Emails are listed at the bottom of show notes.
News
Best Practice
Keeping your podcast fresh
Every once in a while you need to change things up to improve your podcast and keep it interesting for podcasters and the listener.
Blubrry News
This podcast will be changing up the format a bit next week. If there is a subject you want us to dig into, let us know! Email

mike@blubrry.com
Blubrry Pro Tip
The Power of Audio vs. Video
Question of the Week
Question:  I've got to know how can I use the Blueberry listeners statistics dashboard to see downloads for a single episode on a specific day?
Answer:  Ah yes, good question!  Go to the Blubrry dashboard and click on See all Statistics under the stats chart. Then, in the blue bar at the top, click on Episodes. From there find the episode you want to check out. Click on it.  (the file name). Once you do that, you can scroll down to "trending" and hover over the graph and the daily numbers will show up for each day.
---
Got a subject you would like us to cover in detail, drop an email to mike@blubrry.com (audio, text, video), and we may use it. You can also post a question on the Blubrry Podcasting Facebook group.
Produced and edited by the Blubrry Pro Production team at BlubrryPro.com.
Thanks for listening to Podcast Insider. Join us next week or better yet, Subscribe or Follow in the podcast app of your choice.
The best place for support with any Blubrry product or service is our ticket system (https://blubrry.com/support/). Tickets give the whole team access rather than direct emails or calls.
Coming to you this week from Columbus, Ohio & Traverse City, Michigan. Produced by the Blubrry Pro-Production team.
Fill out our listener survey at surveys.blubrry.com/podcastinsider
Schedule a one-on-one with Todd (hosting customers only). Email todd@blubrry.com

Schedule a tech checkup with Mike (hosting customers only). Email mike@blubrry.com

Send us your podcast sticker and a self-addressed stamped envelope (SASE) and we will send you a Blubrry care package.
Our mailing address:
Blubrry – MacKenzie
150 E. Campus View Blvd. #180
Columbus, Ohio 43235