The importance of owning the gateway to your podcast kingdom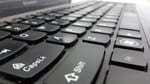 Blubrry believes you should have a website dedicated to your podcast that is separate from any page that your podcast media host provides for you. Blubrry believes that you should make it a robust website that engages your current podcast listeners and also drives new listeners to your show. Blubrry believes you should 'own' your podcast website so that YOU can control the functionality, look and full experience of your website visitors. Blubrry believes this so strongly that it details how to create your own podcast website in the Blubrry Podcast Manual.
Some of you may be convinced that you need a podcast website simply because Blubrry believes you do. If so, you can follow the instructions in Blubrry's Podcast Manual and have a podcast website in place in no time. Some of you might need a little more convincing; let's address that.
Make your podcast more relevant in search results.
Both Google and Apple say that their search results are ranked by a website's relevance to what is being searched. While you can spend quite some time learning Search Engine Optimization skills that will impact the perceived relevance of your podcast, below are two tried-and-true practices that boost your rankings in search results.
Say you produce a fan podcast dedicated to the broadcast journalist Savannah Guthrie and someone is searching for a podcast about her, you'll rank higher if 'Savannah Guthrie' is in your primary domain name. The website thesavannahguthriefanpodcast.com will rank higher than mypodcasthost.com/thesavannahguthriefanpodcast. Further, every post on your website will be viewed as a more relevant search result. The savannahguthriefanpodcast.com/ guestjeopardyhost will rank higher than mypodcasthost.com/thesavannahguthriefanpodcast/ guestjeopardyhost.

You produce a weekly podcast on Unidentified Aerial Phenomena (UAPs) and you post your episodes to your podcast webpage every time you release a new episode (either manually or automatically). Since your website is being updated weekly, it will be viewed as more relevant by search engines than other websites that are not updated as often. This pushes your website up in the search results.

Control your branding and user experience.
If you are using a free service for a media or website host for your podcast, you are allowing them to benefit in some way from your content. The 'free' services usually do this by at least one of the following ways.
They 'brand' your podcast with their name. Let's say you produce a weekly podcast dedicated to true crime named, True Crime Nation and you upload to a free media host that provides a free webpage. That company may promote their service using your podcast. They may promote your show online as, 'True Crime Nation: A MyMediaHost Podcast.' In this way your show is forever connected to their service regardless of their corporate reputation. Several media hosts have actually changed the podcast name or description to officially include the services name.

These 'free' companies may also place ads on your 'free' website. You do not have control over the ads on your website and the company receives payment each time your listeners click on their ads. The company is incentivized to display ads that receive the most clicks regardless of whether they are related to your podcast or support your podcast's image.

Use the service that your podcast deserves.
To fully explore this principle, we will use a logic exercise rather than using an example. These 'free' companies are incurring expenses to provide their services and making money from somewhere else. As a business they are trying to maximize profits, so they are trying to make as much revenue as they can and provide the service for as little expense as they can. Since you are a customer of their 'free' service you are subject to the least expensive service that the company can provide that they deem viable. You are putting your time and skills into a podcast that is going to be hosted on someone else's least-expensive service.
To revisit a phrase from before, Blubrry believes it is better for you to pay for a service from a company that guarantees a certain level of quality in exchange for your money. This allows you more control over the media hosting / website experience. Also, this allows you to fully portray what you want to say about your podcast to the world. This benefits your podcast in the long run.  
If you would like to know more about how to create your own podcast website, you can find that information over in the Blubrry Podcast Manual. And feel free to visit Blubrry Support to have your questions answered.
____________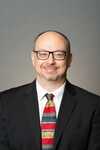 Troy Price is the co-founder of Front Porch Studio in Berea, Kentucky. He has been involved with podcasting for over a decade. Listen to his show Podcasting Tips from the Front Porch here.
Contact Troy by email at troy@frontporchstudios.com.