Podcast: Play in new window | Download (Duration: 34:19 — 47.3MB) | Embed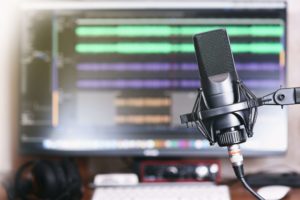 Podcasting has quite a learning curve for most when they're first getting started. Fortunately, there are some people out there to help others learn, or just hand off to someone more experienced. Dan Thibeault, is a podcaster himself, created Fast Twitch Media to help other podcasters. He offers services for a variety of podcast tasks such as graphic design, content marketing strategies and social media.
Before learning of Dan's podcast experience they discussed an article from earlier this year, focusing on marketing for podcasts. There is often debate and speculation that the technology hinders the medium from growing, and that listening is a barrier, but this article focuses on how we can help combat this by promoting the content of podcasts.
A PowerPress tip about secure podcast feeds is included at the end of the episode, courtesy of Shawn Thorpe from the Blubrry support team. Remember, Blubrry has great technical support available 7 days a week. You can reach them via support@blubrry.com.
Thanks for listening and please subscribe via your favorite podcast app. If you'd like to be a guest on the show reach out to MacKenzie. She's always looking for fun, new podcasters that use Blubrry services, specifically PowerPress.
Fan of PowerPress? Leave us a review here.
Show notes:
Explain the Content, Not the Tech: Some advice all podcasters can take for their show.
Fast Twitch Media: Reach out to Dan if you'd like to utilize some of his podcast expertise.
Life Underground: Dan's show about metal detector findings.
Email MacKenzie