Cyber Security Weekly Podcast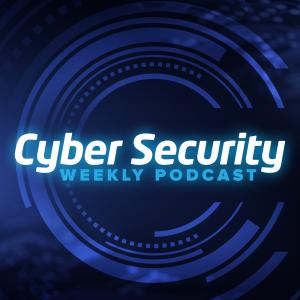 Episode 187 - INTERPOL CYBER CRIME OPERATIONS & IGCI SINGAPORE - Interview with Craig Jones, INTERPOL Director for Cybercrime
January 22, 2020
Podcast interview by Jane Lo, Singapore Correspondent with Craig Jones, Director, Cybercrime, INTERPOL IGCI (Interpol Global Complex for Innovation).
A national and international expert in the field of cyber and digital crime investigations and capabilities development, with over 27 years of law enforcement experience, Craig Jones is recognised as a strategic leader and thinker. Craig has an ability to identify and shape policies that deliver outcomes and results against international and national cyber strategies. This experience allows INTERPOL to anticipate and predict the long-term impact of national and international developments, including economic, political, environmental, social and technological specific to the cyber threat.Craig demonstrates extensive expertise in cybercrime investigations, regionally, nationally and internationally at a senior level within UK law enforcement.
Director Craig Jones now leads INTERPOL's global cybercrime program designed to reduce the global impact of cybercrime and protect communities for a safer world.
Recorded at INTERPOL IGCI (Interpol Global Complex for Innovation, Singapore) on 16th January 2020.
RELATED PODCASTS - INTERPOL, EUROPOL & POLICING PODCASTS
Episode 165 - INTERPOL World 2019 Series - Drone Alert and Reporting of Drone Activity
Episode 164 - INTERPOL World 2019 Series - Public v Private Partnerships - Interview with Anton Shingarev, Vice President for Public Affairs, Kaspersky
Episode 163 - INTERPOL World 2019 Series - Dr. John Coyne, Australian Strategic Policy Institute - Policing & Innovation
Episode 161 - INTERPOL World 2019 Series - Biometrics, Data Analytics & Digital Forensics - NEC Corporation
Episode 71 - Tech-Crime & International Policing 2.0 - Europol's former Executive Director Rob Wainwright
Episode 65 - Technology, Lone Wolves & Middle East / UN insights - Nick Kaldas, fmr NSW Police Deputy Commissioner
Episode 54 - Alastair MacGibbon, Australian National Cyber Security Adviser & Head of the Australian Cyber Security Centre (ACSC)
Episode 49 - ASEAN-Australia AUSTRAC Codeathon 2018 - Interview with AUSTRAC's Chief Innovation Officer & Director for Innovation, Information & Transformation
---