Cyber Security Weekly Podcast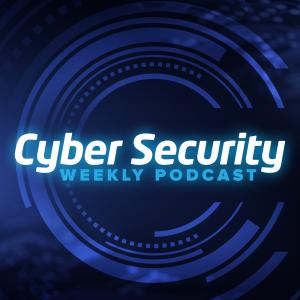 Episode 49 - ASEAN-Australia AUSTRAC Codeathon 2018 - Interview with AUSTRAC's Chief Innovation Officer & Director for Innovation, Information & Transformation
March 28, 2018
Chris Cubbage talks to Leanne Fry, Chief Innovation Officer, and Rajesh Walton, Director for Innovation, Information & Transformation, both of AUSTRAC, at the ASEAN-Australia Codeathon held in Sydney.
The three discuss the 32 hour non-stop Codeathon and it's importance in helping generate ideas for tackling money laundering and terrorism financing, through collaboration with people and groups from around the region.
Leanne and Raj also talk about their challenges in ensuring secure information sharing across the region, increasing the agility of AUSTRAC, their Open Financial Intelligence Unit, AUSTRAC's Innovation Hub, and the emergence of cryptocurrency and blockchain and it's regulation to further manage crime.
Along with Episode 47, this was recorded 14 March, 2018 in Sydney at the ASEAN-Australia AUSTRAC Codeathon, held in the lead up to the ASEAN-Australia Special Summit 2018. The Codeathon presented the following six challenges for participants to solve in 32 hours:


Using big data to combat terrorism financing


Disrupting money launderers, terrorists and cyber criminals across ASEAN-Australia


Exploiting financial data to gain insights into crime and terrorism risks


Applying artificial intelligence to improve Anti-Money Laundering and Counter-Terrorism Financing (AML/CTF) compliance and suspicious matter reporting


Applying blockchain technologies to improve financial services, AML compliance or secure intelligence sharing


Collaboration and knowledge sharing to combat cybercrime, money laundering and terrorism


---
Download Episode