Cyber Security Weekly Podcast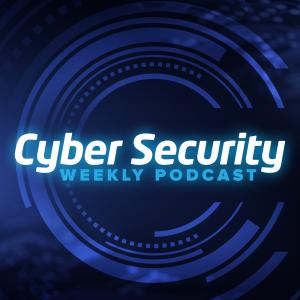 Episode 161 - INTERPOL World 2019 Series - Biometrics, Data Analytics & Digital Forensics - NEC Corporation
July 19, 2019
Interview with Mr. Walter Lee, Evangelist and Government Relations Leader, NEC Corporation, Singapore. Walter provides leadership in advocacy and strategic partnerships with government agencies and strategic partners across the world for the co-creation of innovative solutions for smart and safer cities.
Walter participated in a panel titled "ISIL/Daesh 2.0: Further development and the sharing of identifiers including biometrics – Are we jointly prepared for returning foreign terrorist fighters (FTF)?"
INTERPOL World was officially opened by Mrs Josephine Teo, Minister for Manpower and Second Minister for Home Affairs today. INTERPOL World sets the stage for all stakeholders from law enforcement, government bodies, academia and the industry to co-create, engage in conversations and form beneficial collaborations for faster and more accurate responses to security challenges of the future.
INTERPOL World is an event owned by INTERPOL and is supported by Singapore's Ministry of Home Affairs and Singapore Exhibition and Convention Bureau. The event is also facilitated with industry insights provided by PricewaterhouseCoopers Risk Services.
Recorded 2 July 2019, INTERPOL World 2019, Marina Bay Sands Convention Centre, Singapore. MySecurity Media were media partners to the event and coordinated an Australian Delegation Luncheon as part of the event. For a Full Editor's Wrap-up visit here
---
Download Episode