Just Fly Performance Podcast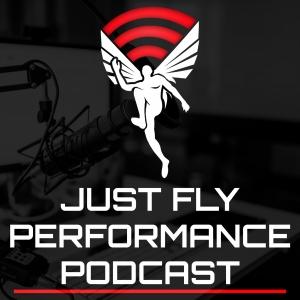 377: Boo Schexnayder on Elasticity, Proprioception and Motor Learning Concepts in Athletic Development
September 21, 2023
Today's podcast features Irving "Boo" Schexnayder. Boo is regarded internationally as one of the leading authorities in training design. As co-founder of SAC, he brings 42 years of experience in the coaching and consulting fields to the organization.

He is most noted for his 18-year term on the LSU Track and Field staff and has coached 18 Olympians and 7 Olympic/World Championship medalists. Boo has also been very active in the consulting field, working in NFL player development and combine prep and consulting for individuals, high school programs, collegiate programs, professional sports teams, and several foreign NGBs in the areas of training design, jump improvement, speed training, rehabilitations, and specialized programs. He is a routine podcast guest and a listener favorite on topics of athletic development.

Boo has greatly influenced my view of training and human performance. He is one of my favorite guests and is an incredible teacher who has a skill for taking complicated ideas and putting them in perspective for coaches to use in a straightforward manner.

On today's podcast, Boo and I talk about proprioception in light of complex training, problems with obsession with drills versus high-speed, whole athletic movement teaching, reflexive leg action in jumping and sprinting, pelvic and lumbar mechanics in running, Olympic lifting thoughts, and much more.

Today's episode is brought to you by Lost Empire Herbs, TeamBuildr and the Plyomat.

For 15% off your Lost Empire Herbs order, head to lostempireherbs.com/justfly.

To try Pine Pollen for free (just pay for shipping), head to: justflypinepollen.com.

The Plyomat is a functional, intuitive, and affordable contact mat for jump and plyometric training and testing.  Check out the Plyomat at www.plyomat.net

TeamBuildr is an online software for coaches and trainers.  I've continued to hear great things about the Teambuildr platform, and whether you are looking for an in-house training portal or an online training hub, be sure to check out Teambuildr training software.

For 15% off of Exogen Wearable resistance, follow this link to lilateam.com or use code: jfs2023 at checkout.

View more podcast episodes at the podcast homepage.

Timestamps and Main Points
2:41 – Where contrast works its way onto the track, and the nature of a "complicated" training stimulus

9:59 – The nature of proprioception as a key training variable

18:58 – Boo's take on the work of Giles Cometti and Jean Pierre Egger, and coaching creativity

23:35 – Boo's take on drills versus doing the entire skill

36:31 – What Boo considers to be the basics, or fundamentals that is taught, versus things that are up to the athlete

41:56 – Favorite setups in speed work, such as plyometric contrast

45:29 – Thoughts on reflexive action of the swing leg coming down towards the ground, versus forcing it down

54:55 – Pelvic mechanics, and the "center" of where speed is produced in athletics

1:02:07 – Heavy wave-loading and potentiation with Olympic lifts specifically

1:04:07 – Boo's take on Olympic weightlifting in light of track and field, as well as team sports

Boo Schexnayder Quotes
"A lot of these contrast methods, what they do is play proprioceptive games… and as a result of that you get a complicated training environment, and a certain sharpness, and adaptation comes as a result"

"Variety in practice improves transfer to the test, yet variety in practice often decreases the level of practice performance, so what I'm saying is that mixing these things up is likely to make them struggle in the practice environment, but when you put them (out in competition) it all gels and they shine"

"I don't think complexes are good or applicable at all times of the year; because sometimes they are at such a high level from a proprioceptive and complexity standpoint that they are out of reach at certain times of the year.
---
Download Episode