Makom Israel Teachers Lounge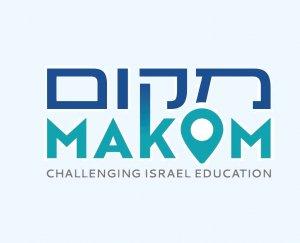 220 Rockets, Riots and Propaganda
May 14, 2021
Why the rockets from Gaza? Why are there race riots in Israeli cities? Why does social media and journalism distort the story? What should we do to maintain our equilibrium?
Mike recorded his class at Midreshet HaRova unpacking these questions. Listen to the first half hour as Mike gives his personal understanding and perspective. Then listen in for the Q&A as long as you like. If you're a current or former student of our Israel course, it will feel very familiar. If not, buckle up for the ride and join us!
(Because it was recorded live in a classroom, the sound quality may not be quite the same as usual. But we think you'll agree that it came out very well. Mike repeated questions from students, so if you have trouble hearing them it will be made clear)
Previous episodes interviewing Israelis from the South explaining life under rocket fire:
Makom Israel Teachers Lounge is a weekly podcast produced by Matt Lipman, and hosted by Michael Unterberg.
Please subscribe, listen to more episodes, and let us know what you think! We are happy to take topic requests and questions. And please rate and review us on Apple. Recommend us to friends.
If you have further questions about the events happening in Israel, please feel free to contact your Makom teacher.
---
Download Episode