Invisible Women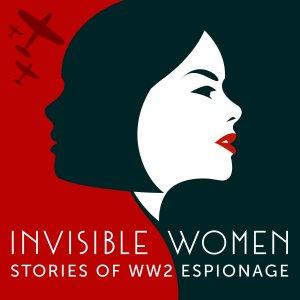 Latest Episodes

June 11, 2021
Episode 8: In this episode you'll hear Jenniss story. She was a young American woman who started out translating Japanese documents, and ended up being recruited by the OSS to become an espionage age

May 11, 2021
Episode 7: In this episode you'll hear Celine's story. She was a young French woman, trained by the British Special Operations Executive, who parachuted back into France to coordinate underground grou

April 11, 2021
Episode 6: In this episode youll hear Zosia's story. She was a young woman who couriered for the Polish resistance in 1939, went into forced labor and found strength in the teachings of the Black Ma

March 08, 2021
Episode 5: In this episode youll hear Pets story, a young woman who lived in Amsterdam. She couriered for the Dutch resistance, traveling into the countryside carrying documents and funds for downed

February 11, 2021
Episode 4: In this episode, Diane explores Shadow Projection. And we'll hear Ayla's story. She was a young Jewish women who took incredible risks to provide intelligence for the Free French Army.

January 11, 2021
Episode 3: In this episode, the patriarchal monopoly on power is easily exposed in the Allied propaganda of the era. In juxtaposition to this power, Lilianas story reflects her authentic contribution

December 10, 2020
Episode 2: What is it about secrets and spying that holds such interest, curiosity and energy for us? In this episode meet Garnet, who was decoding enemy messages in the secret facility at Bletchley Park.

November 10, 2020
Episode 1: When real life stories have been kept secret for over 60 years, its difficult to coax them into existence. We begin with Edies story, a young woman who worked for Service Zero, a large r

October 27, 2020
Host Diane Greig spent years researching, finding, and interviewing women who worked in espionage during World War 2. She invites you to meet them on this podcast series, launching November 11, 2020