Invisible Women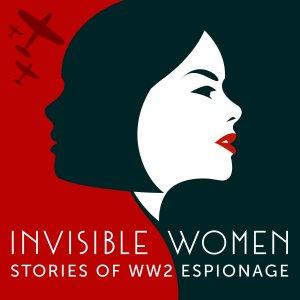 Introducing Invisible Women
October 27, 2020
Based on her years of research and in-person interviews, Diane Greig hosts this podcast about eight women who worked in espionage during World War 2.
The women worked undercover in dangerous territory between 1939-1946, in countries such as France, Poland, India, Holland, Belgium and Czechoslovakia. Most were young, in their teens and early twenties.
These women were from different cultures and backgrounds, and worked for military and non-military cells. Two were from France, and the other six were Russian, Irish, Polish, Belgian, Dutch and American born. What they had in common was the opportunity to step outside societal norms, while at the same time working in the shadows. While their contributions were incredibly important, they've been hidden. Invisible women is an opportunity to hear their stories, to explore their roles in society and discover what we can learn from these stories, that is relevant today.
The series is called Invisible Women because the roles of these women spies were invisible to the enemy. This podcast is a thought-provoking series about cultural shadow and contemporary issues — what is endarkened in our culture and therefore, invisible and unavailable to us in our daily lives.
It's also about projection — what we project onto others because of individual shadow and societal expectations. And, it's about the unperceived lenses that we grow up with — invisible lenses — that affect our potential, creativity and empowerment. How do these invisible lenses affect your relationships? How may you become more aware and re-imagine, revision and deepen your life? These are a few of the topics covered in upcoming episodes.
Episodes include war-related content that some listeners may find disturbing and/or traumatizing.
Show Notes
This is a promo for up-coming episodes.
Diane Grieg introduces herself and the series.
All Episodes in this Series
Sign up for the Newsletter
Get updates directly to your email. We promise, no spam.
---
Download Episode