The Game Show Show & Stuff on Radio Misfits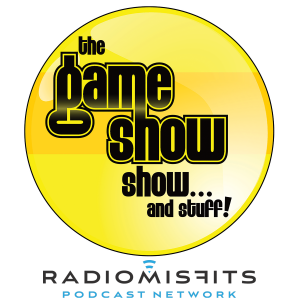 Latest Episodes

October 11, 2017
JAZ & Andy think they maybe have some breaking industry news, Johnny Mo tugs on our heartstrings during Chaka Khan & we all talk about love, life, art & horror with the Managing Director of Wildclaw Theatre, Moira Begale!

October 04, 2017
JAZ & Andy get back in the groove for Season Two with Johnny Mo, the boys play a brand new game that doesn't even have a name & we laugh a lot with the star of The Sandlot, U-571, Blackhawk Down & a new movie called Brawl in Cell Block 99,

July 19, 2017
But it's our 50th Episode & we wanna' shout! On this very, very special episode JAZ & Andy stroll down memory lane with their best bro Johnny Mo, discussing the "very special episodes" of their favorite television shows. Plus,

July 04, 2017
JAZ & Andy get ready for the Fourth of July Independence Day Celebration by learning stuff from Johnny Mo & getting schooled by special guest Keely Maureen Brennan! USA!! USA!!!

June 27, 2017
JAZ & Andy discuss the difficulties of dependence issues within the arts community, everybody does the "Chaka Khan" & Johnny Mo Teaches Us About Stuff from Independence Day in America!!

June 21, 2017
JAZ & Johnny Mo hang loose, play games & talk summertime in Chicago with longtime friend of the show, DJ Evil Vince: Photographer, Designer, Musicologist, All-Around Media Specialist, & Live Vinyl Enthusiast!

June 14, 2017
JAZ & Andy eat fancy candies from a local ethnic foods market, the boys illustrate how "Chaka Khan" has become a verb & we get into the national news scene with Mark Guarino: Contributing Journalist to Crain's Chicago Business & The Washington Post

May 30, 2017
JAZ & Andy play a rousing game of Chaka Khan, do the news & take a sordid stroll down memory lane with the guy who put the "stuff" in The Game Show Show…& Stuff, Esteban Andres Cruz: Tri-Coastal Actor & Triple Threat Performer!

May 22, 2017
JAZ & Andy discuss Andy's adventures in Florida had last week, Johnny Mo prepares to test for his next martial arts belt & then we talk about sixteen inch softball & break down local stage & screen with William "Sandy" Smillie: Native Chicagolander & S...

May 09, 2017
JAZ & Andy talk about why doing theatre is a waste of time, Johnny Mo perfects his elevator pitch & the whole gang gets serious about jokes…& guns…& other stuff with Sydney Davis Jr. Jr.: Comedienne Extraordinaire!!