Velocity of Content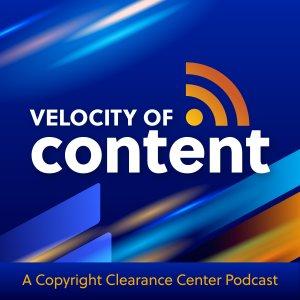 Latest Episodes

October 24, 2021
As one of the world's leading open access publishers, PLOS has led the way for two decades in developing business models that make even its most selective open access journals truly open to read and o

October 22, 2021
Investor interest in publishers is rising because publishers have a commodity that many businesses covet. "They have the content. They have the storytellers," Robin Warner told Frankfurt Book Fair.

October 17, 2021
"Publishers across our sector must think about their responsibility for our collective environment," says Michiel Kolman.

October 15, 2021
For Frankfurt Book Fair in 2021, programming stretches over two weeks and will be presented in two ways: online and at the Messe fairgrounds.

October 10, 2021
Following fashion is essential to some and may seem silly to others, yet fashion brands are economic powerhouses and barometers of social change.

October 08, 2021
Supply chain issues facing the book business this holiday season and beyond were years in the making.

October 03, 2021
Producing podcasts has never have been more lucrative. For top-shelf creators, producers, distributors and platforms, podcasting may be an end in itself – or it can serve as a bridge to film, televisi

October 01, 2021
55 publishing groups with combined reported revenue for 2020 of nearly $68 billion are included in this year's ranking. Total 2020 revenue is down about 6% from 2019, though a significant portion of t

September 26, 2021
"You're not only a book buyer, consumer, reader, or a consumer of other media. What we saw in our data was that those that were avid in books were avid across other media," says Dr. Rachel Noorda,

September 24, 2021
"The alleged conspiracy—in which the five largest American trade publishers are alleged to have banded together to give Amazon monopoly pricing power over e-books—fundamentally makes no sense."