Velocity of Content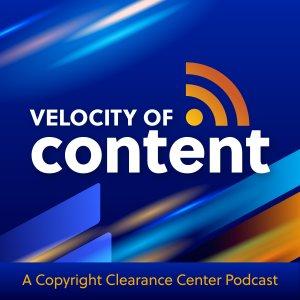 Latest Episodes

July 01, 2022
Librarians arrived last weekend in Washington for a wide-ranging professional education program that reflected ongoing political and cultural issues.

June 26, 2022
Over the same period that Dr. Berk has researched and written her body of work, not only publishing and related technology have changed dramatically but also society and culture.

June 24, 2022
"The pandemic took a toll on the library community and library workers," PW's Andrew Albanese notes. "The profession needs to consider the future of working conditions for librarians and library worke

June 19, 2022
A smart contract isn't really a contract – it is simply a bit of self-executing code, according to Paul Sweeting. "It's not the equivalent of a contract of sale or a license contract that is written d

June 17, 2022
Feeling nostalgic for the days of BookExpo? No one else in the US book world is either.

June 12, 2022
Alexia Bedat advises podcast creators to learn the lessons of Hollywood contracts and to seek deals that build on the unique strengths of the new medium.

June 10, 2022
74,000 audiobooks were published in 2021— a 6% increase in output over 2020, according to the Audio Publishers Association's Sales Survey.

June 05, 2022
Take a world tour of book publishing with journalists and analysts who cover Africa, Asia, Europe, the Middle East, and South America.

June 03, 2022
According to NPD BookScan, an unusual market segment appears to be boosting publishers' sales: banned books.

May 29, 2022
The key to success, says Publerati's Caleb Mason, is a focus on scale – the same approach as at your favorite microbrewery.